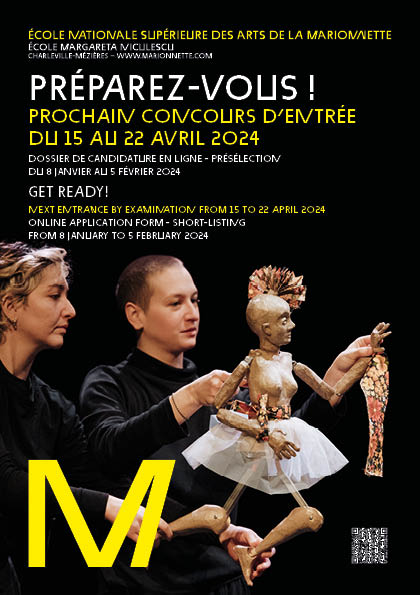 APPLICATIONS OPEN FOR THE 14TH ÉCOLE NATIONALE SUPÉRIEURE DES ARTS DE LA MARIONNETTE ENTRANCE EXAMINATION ON 8 JANUARY 2024
The next ESNAM entrance by examination (14th ESNAM class, 2024-2027) will take place in Charleville-Mézières (France) from 15 to 22 April 2024, with a start in September 2024. Online registration (application form): from Monday 8 January 2024 at 9:00am to Monday 5 February 2024 at 5:00pm (Paris time, UTC +1). Stages of the entrance by examination: pre-selection based on review of applications (shortlisting), week of 11 March 2024, then preliminary round with audition from 15 to 17 April 2024, and finally, probationary workshop and final exam from 18 to 22 April 2024. A guide detailing all the stages, from application to examination,...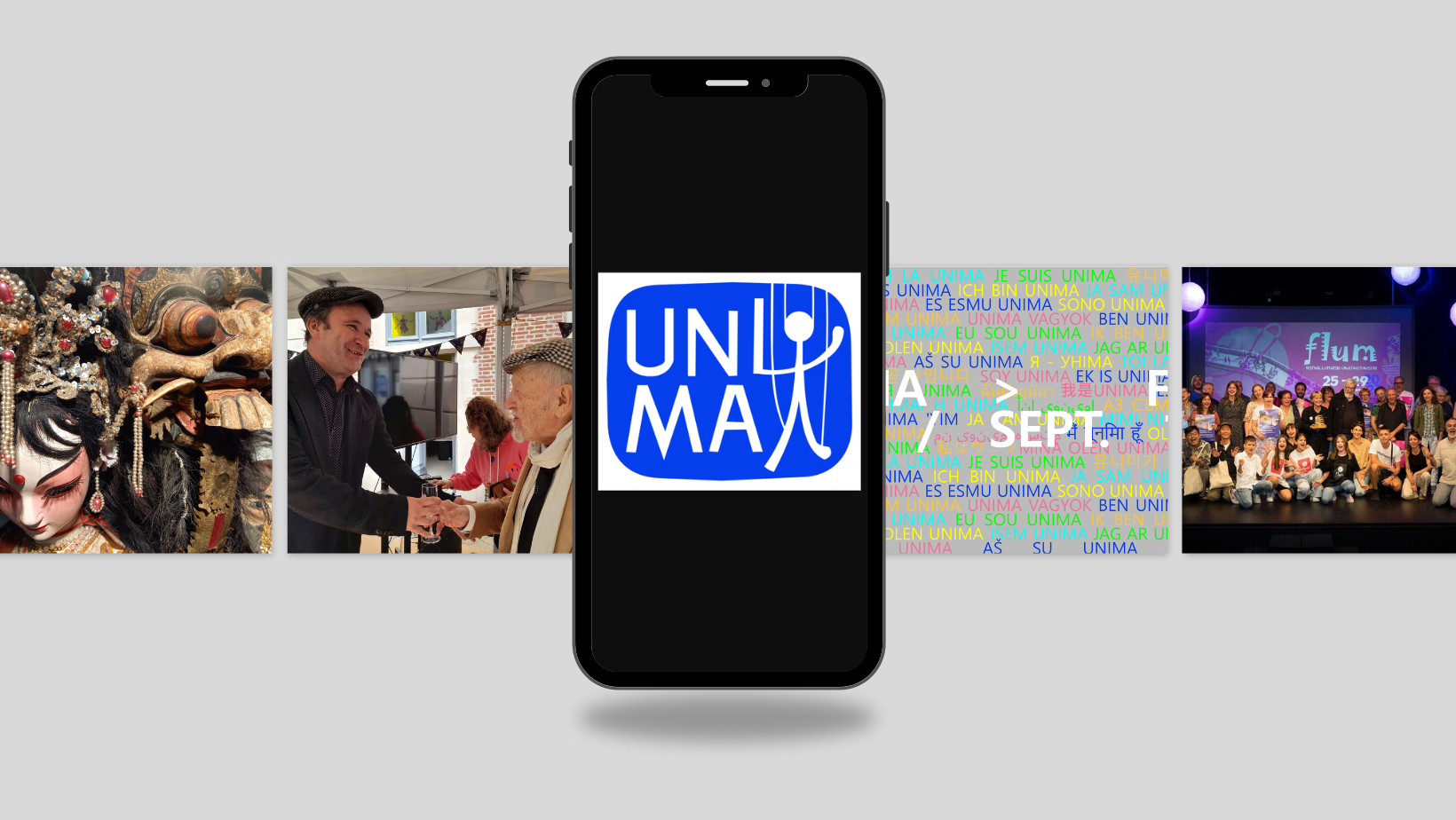 UNIMA International: Digital Communications position
Update: Deadline extended to 15th December. Who we are: UNIMA is a UNESCO-affiliated NGO with over 7,000 members dedicated to the puppetry arts. They are enrolled via local chapters, i.e. National Centres (presently eighty-five), spread across the globe in all five continents. Its members elect an Executive Committee and a Board who volunteer to represent 'UNIMA International', consisting of commissions (currently fifteen) that oversee various collaborative projects and activities around the world. The Board hires a Secretariat and various consultants and vendors to assist these commissions. More information may be found at www.unima.org. UNIMA International presently seeks applicants for the following position...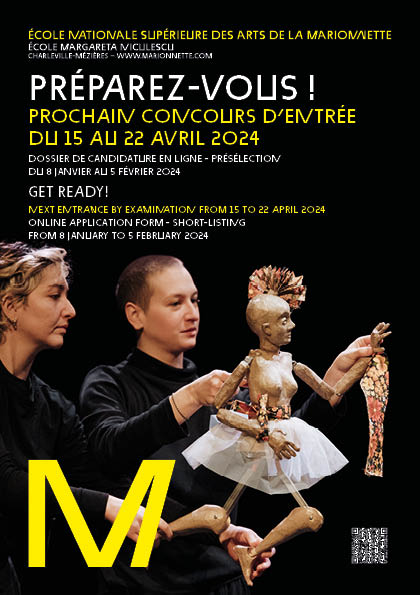 Entrance by Examination to the École Nationale Supérieure des Arts de la Marionnette (ESNAM)
From 15 to 22 April 2024 (14th class, 2024-2027) Charleville-Mézières (France) Online registration (application form) From Monday 8 January 2024 at 9:00am to Monday 5 February 2024 at 5:00pm (Paris time, UTC +1). An application guide is at candidates disposal to help you with this process. The examination Phase 1: Review of the applications (short-listing) Results sent by e-mail the week of 11 March 2024 Phase 2: Auditions (preliminary rounds) From Monday 15 to Wednesday 17 April 2024 Phase 3: probationary workshop and final exam From Thursday 18 to Monday 22 April 2024 More info: https://marionnette.com/en/esnam-formation/admission-by-examination-14th-class-2024-2027 Contact: concours@marionnette.com - For more than 30 years, the École Nationale Supérieure des Arts de la Marionnette...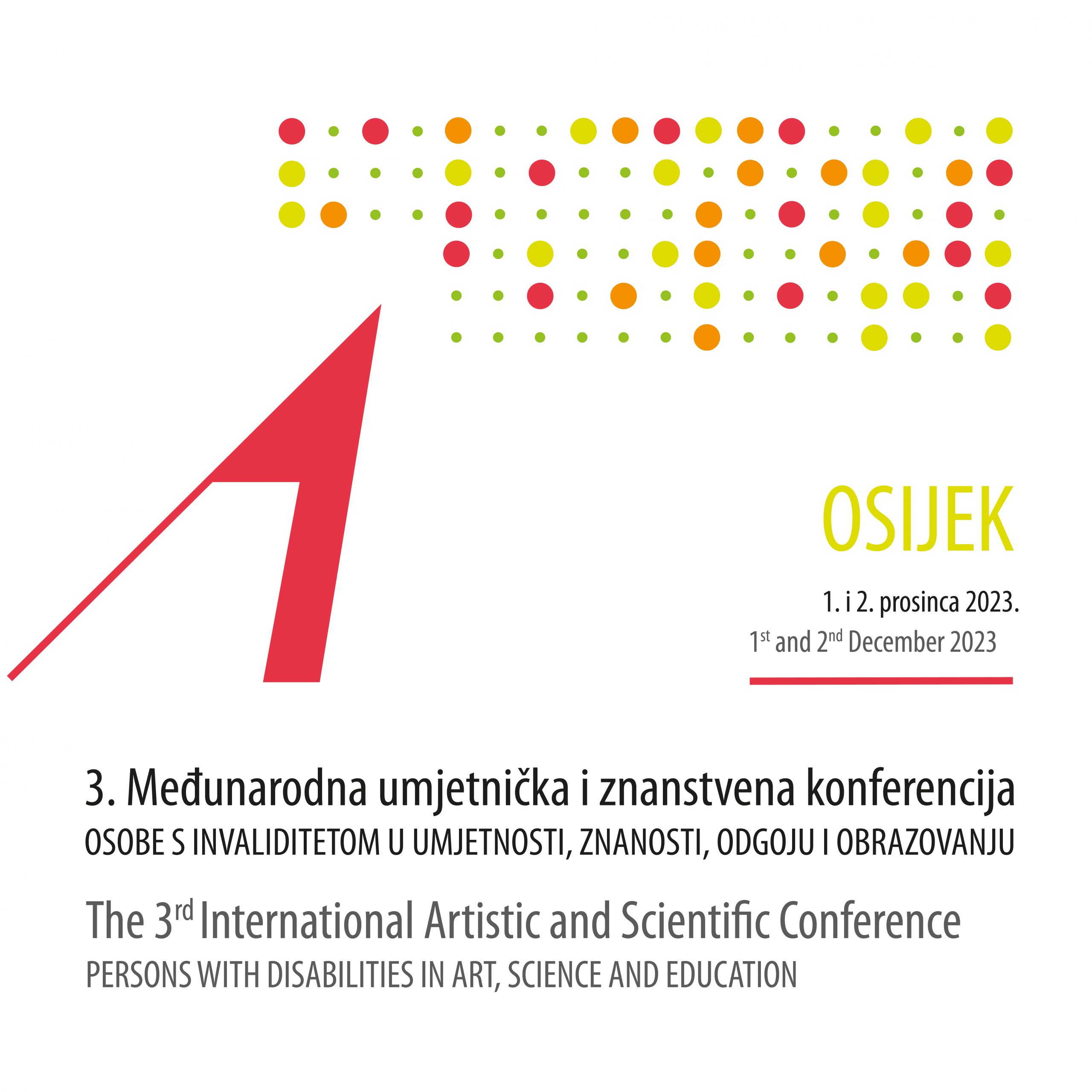 3rd International Artistic and Scientific Conference PERSONS WITH DISABILITIES IN ART, SCIENCE AND EDUCATION
Academy of Arts and Culture, Josip Juraj Strossmayer University of Osijek organizes and invites you to the 3rd International Artistic and Scientific Conference PERSONS WITH DISABILITIES IN ART, SCIENCE AND EDUCATION Osijek, 1st and 2nd December 2023 Patronage of Osijek-Baranja County Co-organizers (in alphabetical order) Faculty of Education, Josip Juraj Strossmayer University of Osijek Faculty of Humanities and Social Sciences, University of Mostar, Bosnia and Herzegovina Croatian Academy of Sciences and Arts, Centre for Scientific Work in Vinkovci Faculty of Kinesiology, Josip Juraj Strossmayer University of Osijek Music Academy of the University of Montenegro Faculty of Teacher Education, University of Zagreb Partners Education and Teaching Training Agency Ombudsman for Persons with Disabilities UNIMA Education, Development and...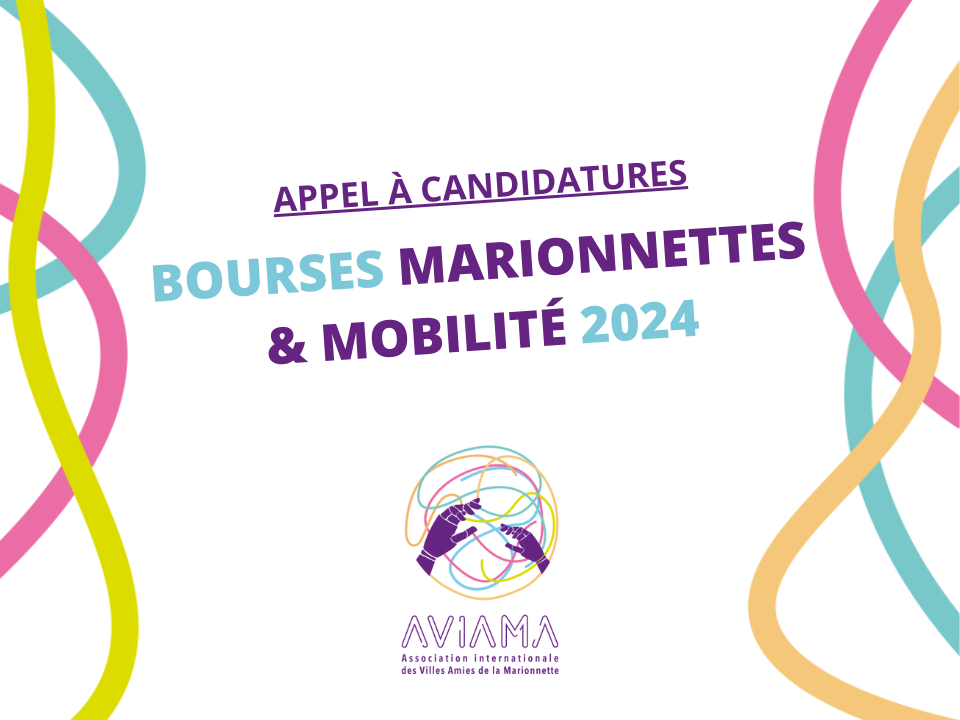 [CALL FOR ENTRY] AVIAMA 2024 puppet and mobility grants
For the 6th consecutive year, AVIAMA is launching its mobility grants scheme in October to encourage projects in the field of puppetry. These Grants are intended for any person or company with a project involving: training, creation, innovation and research to promote the development of the art of puppetry and object theatre. ➡ Further information and full rules: https://www.aviama.org/en/call-for-applications-aviama-2024-awards-puppets-and-mobility/ Deadline for applications: Monday 15 January 2024 Full application sent by email to: contact@aviama.org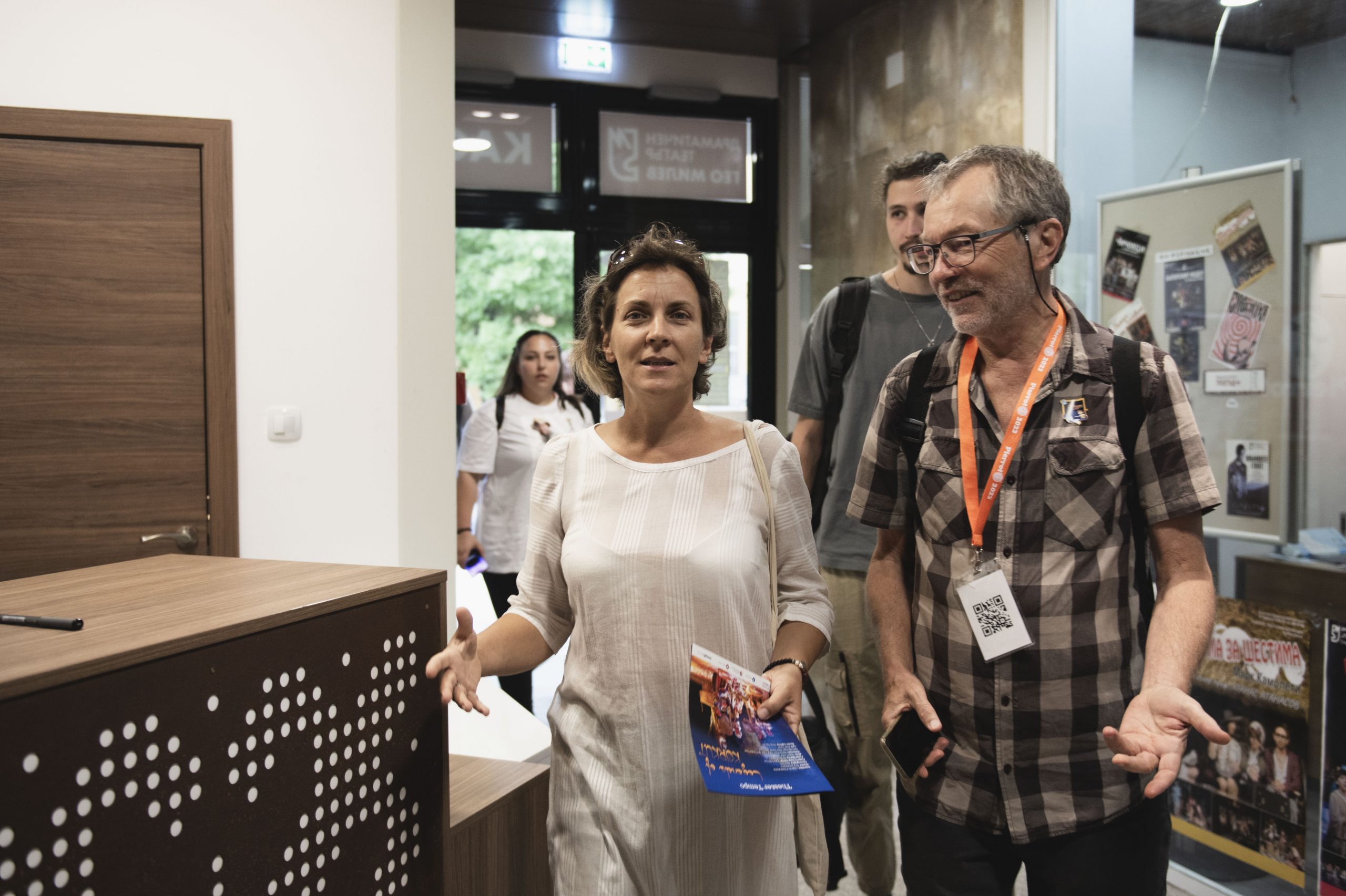 International Puppet Theatre for Adults Festival "PIERROT"
International Puppet Theatre for Adults Festival "PIERROT" was created in the year of 2000 under the initiative of Non-profit organization "PIERROT. It's an unconventional European stage for puppetry, dedicated to a new and untypical art form: puppet theatre for adults. The festival is held once every two years in the period September 24 - 29. Organizers of the festival are State Puppet Theatre – Stara Zagora, Municipality of Stara Zagora, Non-profit organization "PIERROT", Ministry of Culture with the organizational support of Bulgarian Center of UNIMA. IPTF "Pierrot" has a few main objectives as the most important one is development and...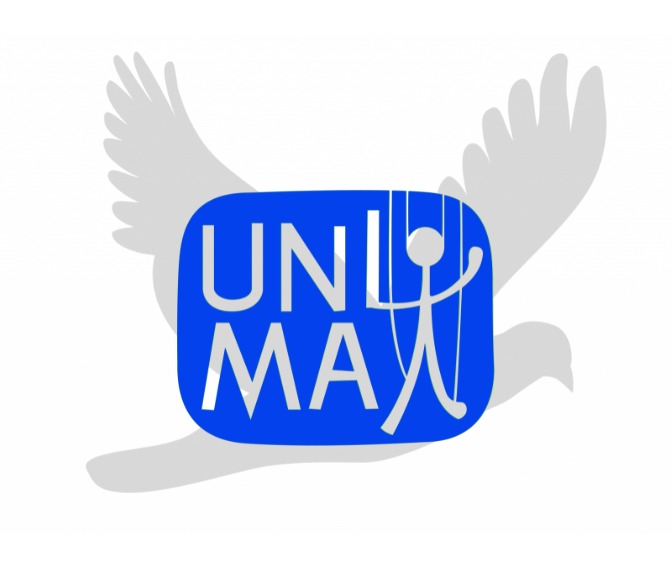 Message from UNIMA
Dear Members and Friends of UNIMA, Our profound sympathies go out to all those impacted by current global conflicts, violence and grief, and we express our unwavering support for all artists and individuals enduring suffering. Our earlier statement was written to affirm our commitment to supporting all puppeteers and to the promotion of peace, culture and understanding. We apologise for any hurt or misunderstanding caused by our words. Art is a way of expressing our humanity and of bringing people together, to share our common goals, concerns, sorrows, hopes and visions. We recognise that words alone are insufficient and that many in our...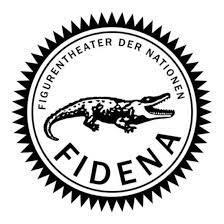 CHANGE INTERNATIONAL FESTIVALS IN TIMES OF TRANSFORMATION: AN INTERNATIONAL SYMPOSIUM
WHEN? Opening of FIDENA 2024 with a parade through the city and opening performance: 07.05.2024 FIDENA: 07.05.2024 -15.05.2024 International Symposium: 09.05. & 10.05.2024 WHERE? Jahrhunderthalle Bochum, Germany WHAT? During FlDENA, the Deutsches Forum fiir Figurentheater und Puppenspielkunst invites you to an international symposium with the theme "CHANGE - INTERNATIONAL FESTIVALS IN TIMES OF TRANSFORMATION". Festival makers are entrusted with great responsibility in various ways: in curating programmes, they create (political) offers of meaning for their audiences and thus influence discourses. The compilation of content is never neutral, because with every choice - be it a theme, certain artists or aesthetics - exclusions inevitably go hand in hand....
INTERNATIONAL ONLINE DIPLOMA IN PUPPET THERAPY 2024 – 9th English version
Puppet Therapy Barcelona calls for applications to the 9th edition of its International Online Course in Puppet Therapy. Called and organized by:  Puppet Therapy Barcelona & Puppets In Transit. Sponsored by: UNIMA Education, Development and Therapy Commission This Online Diploma is designed and focused on the use of puppets and objects in the expressive and therapeutic dimension; to rescue memory and learnt hopelessness. The Puppet Therapy course invites you to be part of a journey where creativity, and the exchanging of experiences between students and teachers from different fields and places around the globe are combined.   THE DIPLOMA COURSE IN PUPPET THERAPY COMBINES ✔Theory, practice and research on the...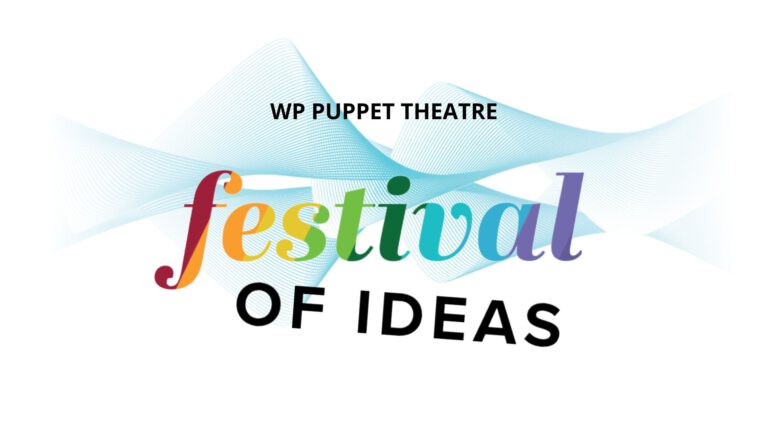 WP Puppet Theatre's Festival of Ideas 2023 : Material Puppets / English
The Festival of Ideas is an annual conference, produced by W.P. Puppet Theatre Society. It explores the theory and practice of how puppet power promotes and impacts positive social change.
In 2023 we ask, how can puppets, 'metaphors of matter', help us address our material world?
The friendly two day hybrid event features performances, hands-on workshops, panels and talks that will look at the interplay between the 'ephemeral essence' and 'literal presence' unique to puppet theatre. What can ice puppets, brick puppets, plastic puppets or even puppets from adult diapers offer in the "Story of Stuff"?
International and local presenters inspire through...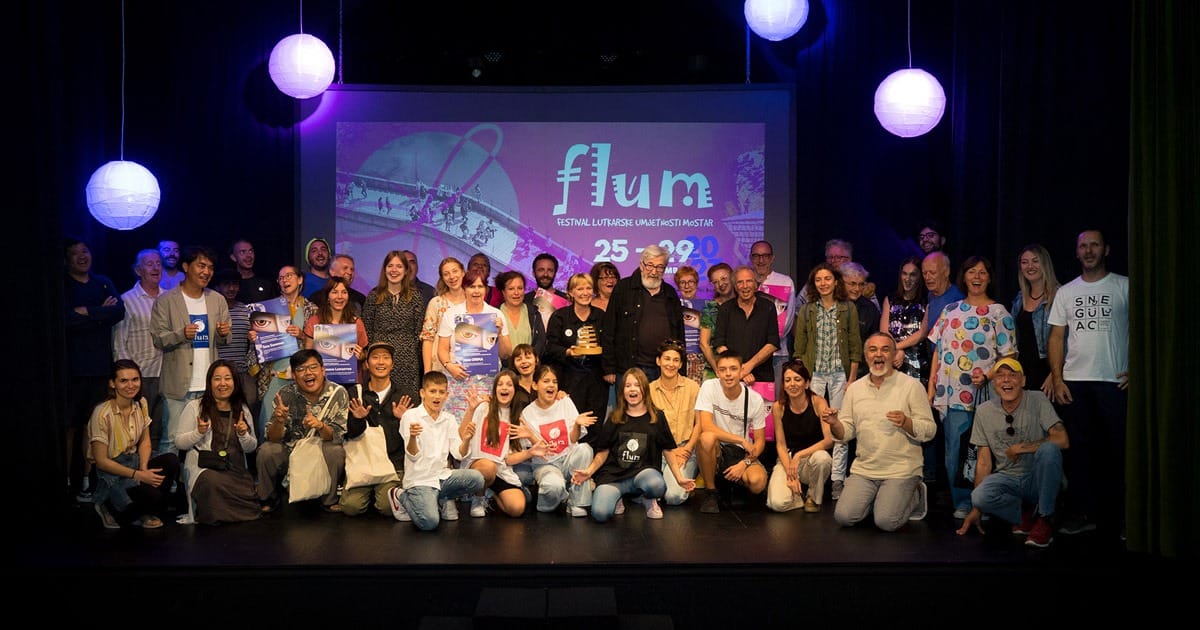 UNIMA Puppetry Collaboratorium: Fostering Peace and Understanding through Puppetry
Above: Closing ceremony of the FLUM Festival and UNIMA PC in Mostar, 2023 Introduction In a world often marked by division and conflict, the art of puppetry has long served as a powerful medium for conveying messages of peace, unity, and mutual understanding. This sentiment was beautifully encapsulated in the recent launch of the UNIMA Puppetry Collaboratorium (UNIMA PC) during the FLUM The Puppet Art Festival in Mostar from September 25th to 29th, 2023. Spearheaded by the Irish UNIMA and Croatian UNIMA Centre, this initiative aims to unite transcontinental UNIMA Centres for collaborative efforts that elevate UNIMA's mission of promoting peace...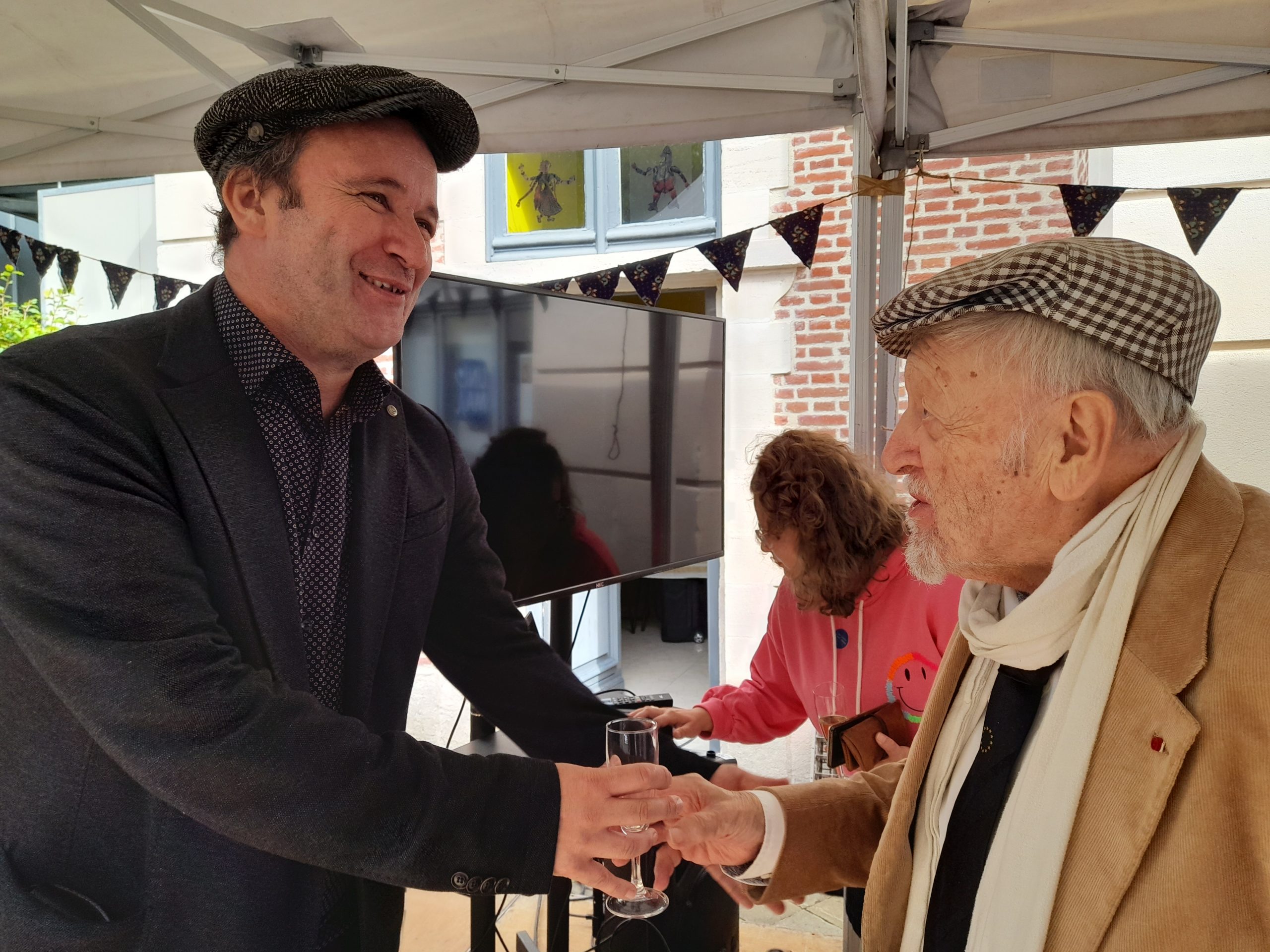 UNIMA, an international meeting point at the Charleville-Mézières puppet theatre festival
UNIMA was present at the 2023 World Festival of Puppet Theatres, where the association organised various events enabling members from all over the world to meet around common themes and a convivial drink. A great international meeting place which welcomed nearly 500 people over 4 days. The delegation from Chuncheon, led by UNIMA South Korea President Pr. Choe, presented the festivities in preparation for the UNIMA 2025 Congress in Chuncheon, South Korea, as well as the festival and other associated activities. This presentation took place notably on the opening happy apéro orchestrated by the International Festivals Commission and its...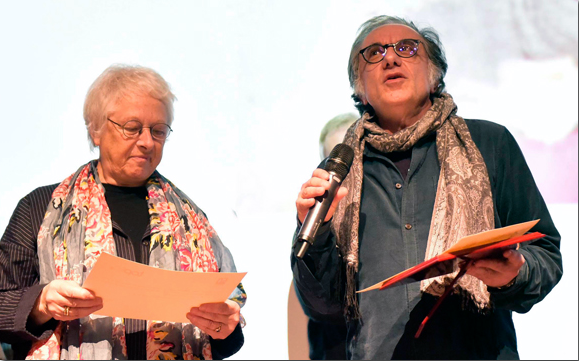 TOPIC Autumn School: The gesture and dramaturgy of puppets and objects
Registration form here. More information: 943 650 414 – 601 548290 Registration form to be send to: pedagogia@cittolosa.com / Fax: 943 698 028 / Plaza Euskalherria, 1 – 20400-TOLOSA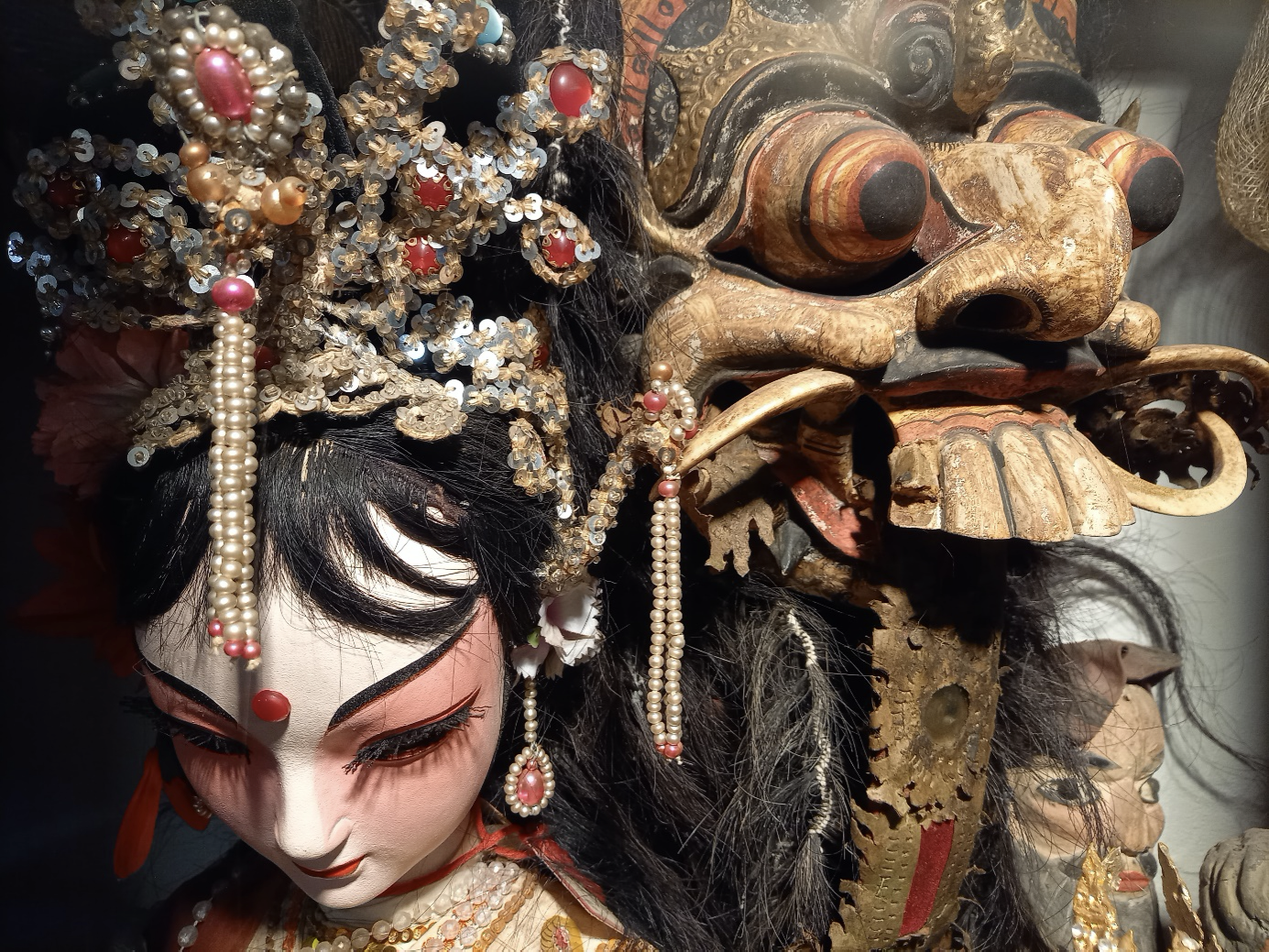 Whispering hands
« The time will come when nations on the hopscotch board of the universe will depend as closely on each other as the organs of one body, unified in its structure. Filled to bursting with machines, will the brain still be able to safeguard the existence of our thin rivulet of dream and escape ? Humanity marches at a sleepwalker's pacetoward murderous mines, led on by the inventors' song » (René Char, Furor and Mystery, tr.Mary Ann Caws/ NANCY kine, 2010° image @copyright Théâtre Royal du Peruchet At our last Council meeting in Bali at the end of April 2023, we...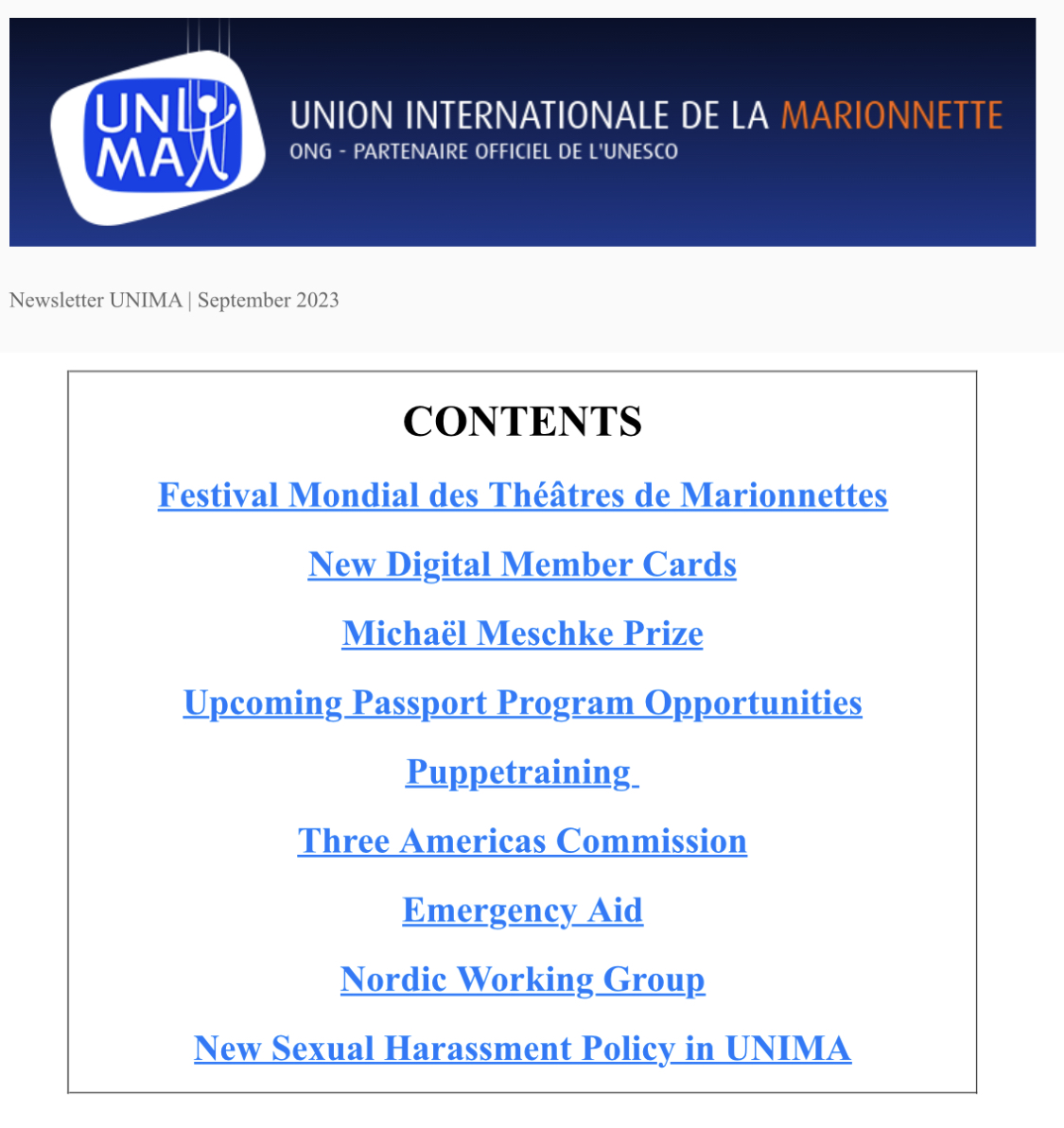 What's happening in UNIMA? Charleville events, member cards, collaborations and more!
Read the latest UNIMA Newsletter!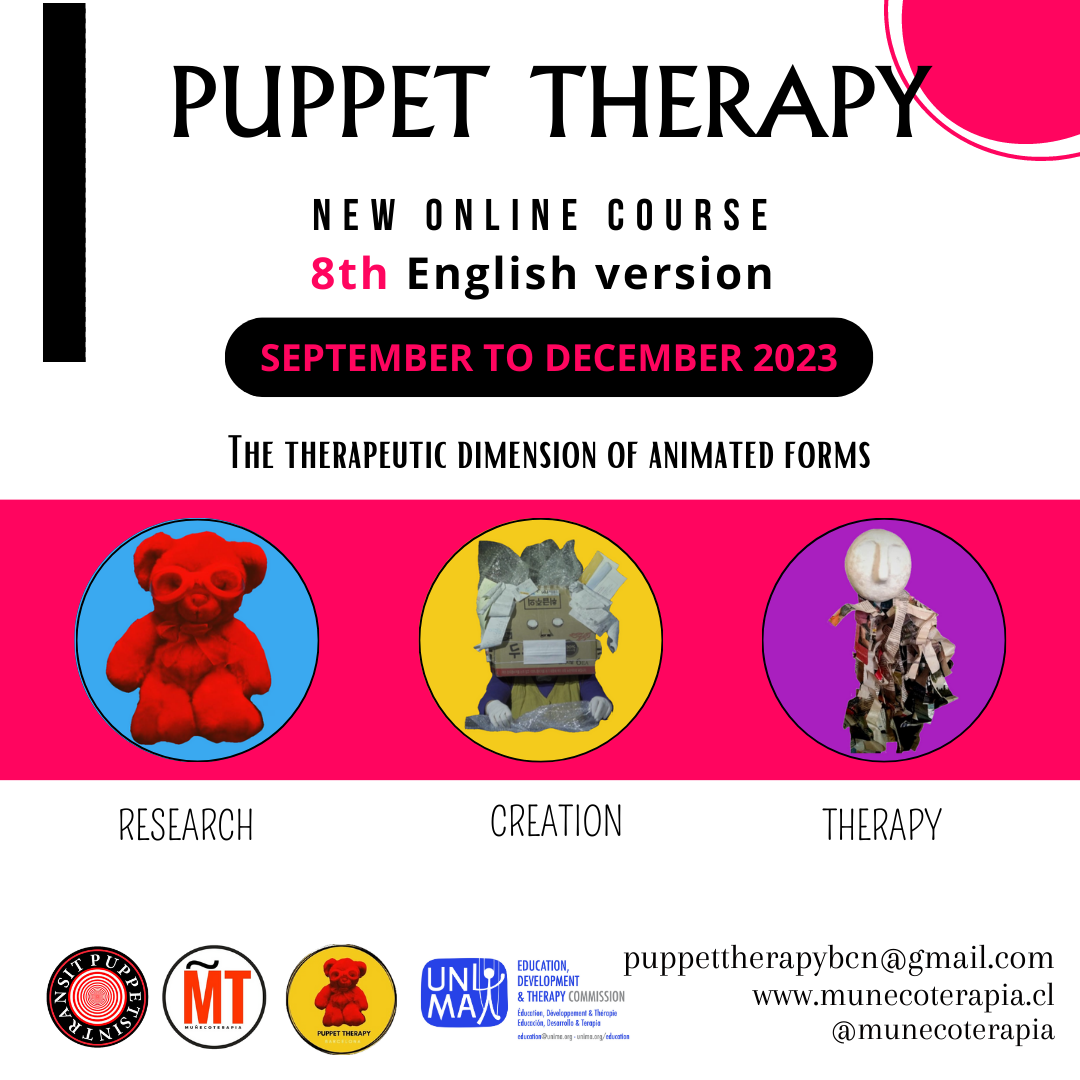 INTERNATIONAL ONLINE DIPLOMA IN PUPPET THERAPY 2023 – 8th English versión
Puppet Therapy Barcelona invites applications to the 8th edition of its International Online Course in Puppet Therapy.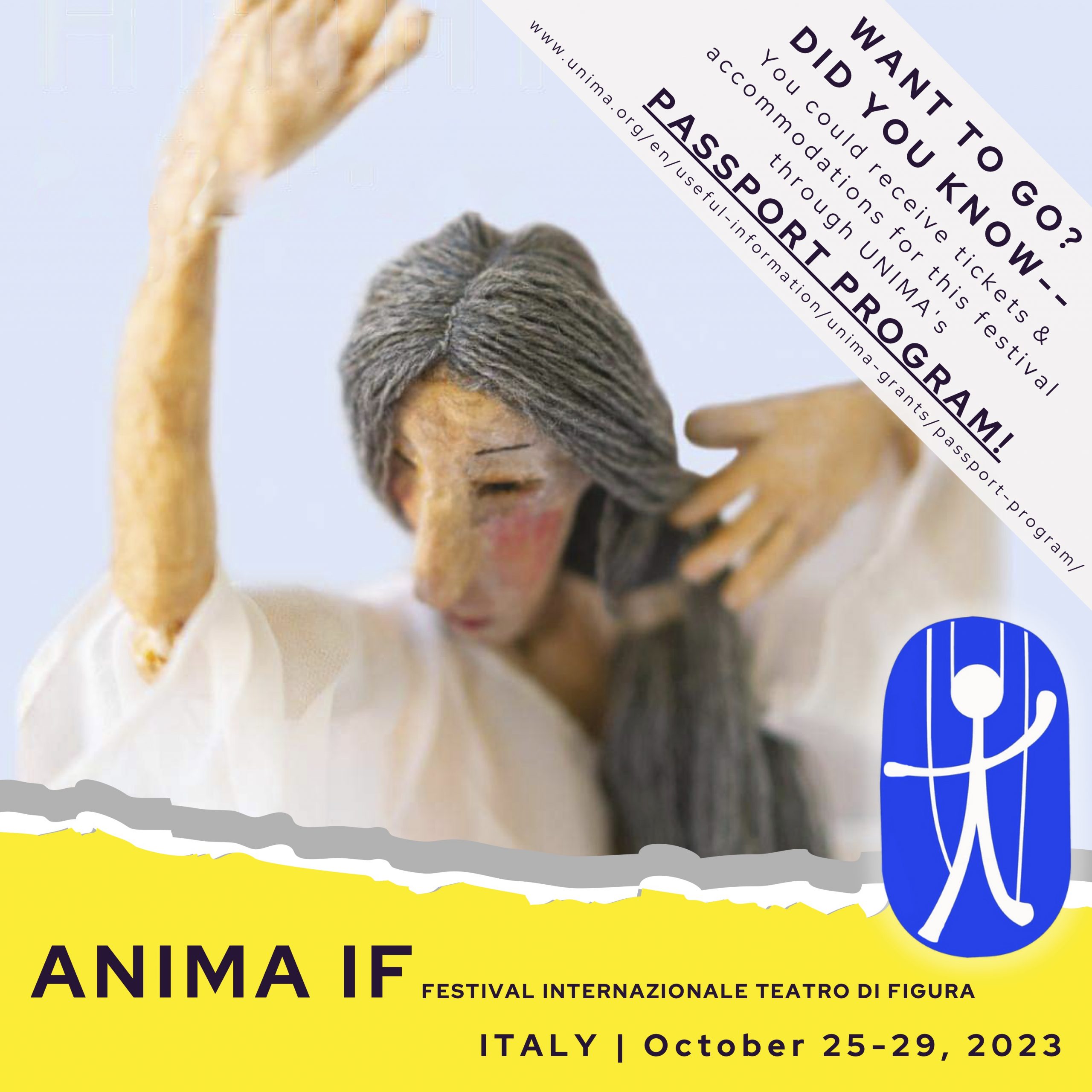 Passport Program: FESTIVAL INTERNAZIONALE TEATRO DI FIGURA
The PASSPORT program aims to help young UNIMA puppeteers or puppet students, both UNIMA and non-UNIMA members, to attend puppet festivals and increase their knowledge of the organization and programming of an international event. For more information and to apply: https://www.unima.org/en/useful-information/unima-grants/passport-program/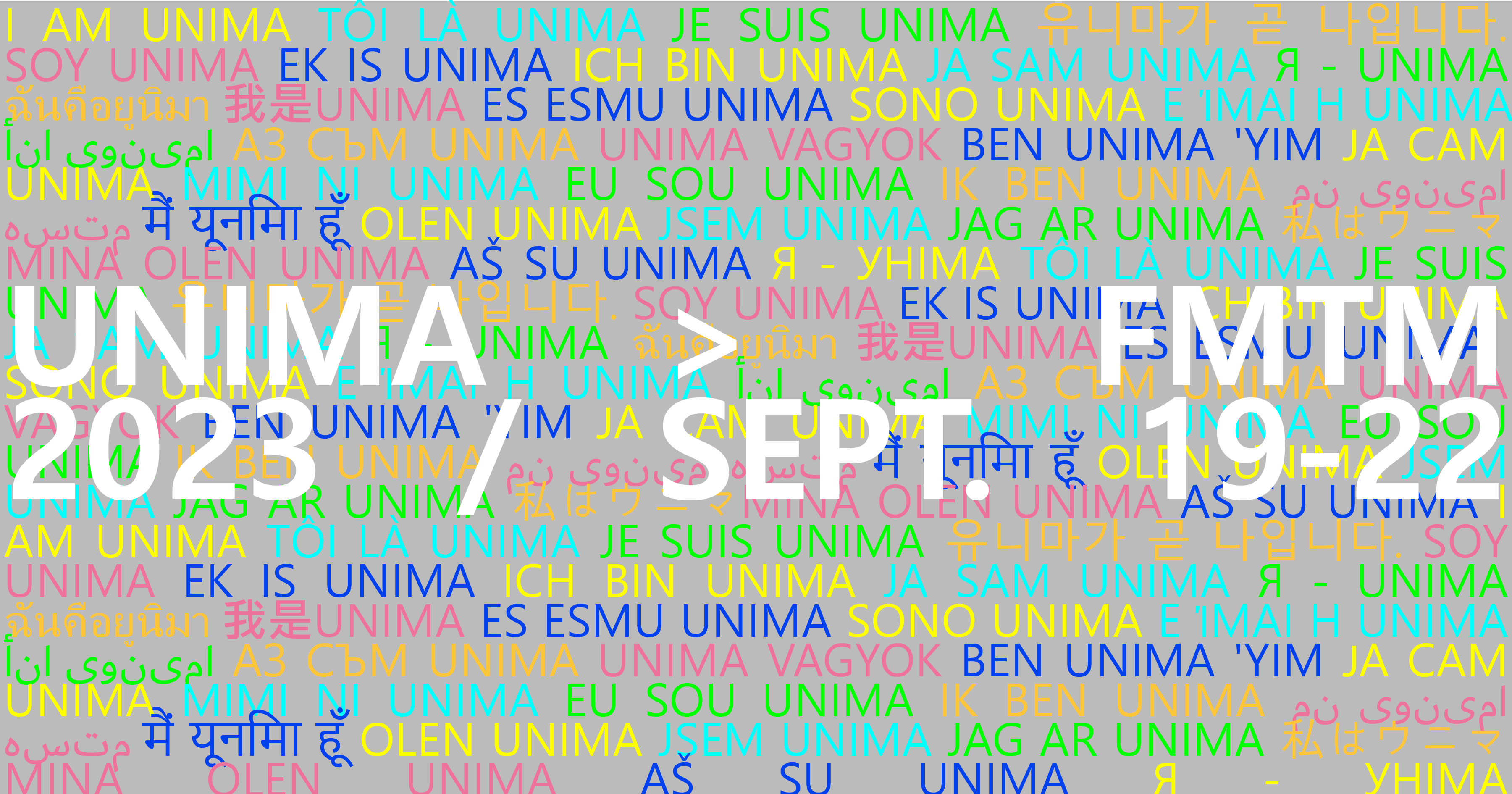 Join UNIMA during the World Puppet Festival of Charleville-Mézières
UNIMA space – An International meeting point 19 > 22 September Find us on the map: Espace UNIMA > n°28 /// 75 Forest avenue > n°10 UNIMA organises Happy Apéros and meetings to join together and celebrate friendship among puppeteers as well as to exchange ideas and discuss the challenges facing our international organisation. How can we think about the new challenges? How can we think about expectations? How can we create answers? How can we think about the UNIMA of tomorrow, as more proactive, and more in touch with the different realities of the worlds of the puppetry arts? These and...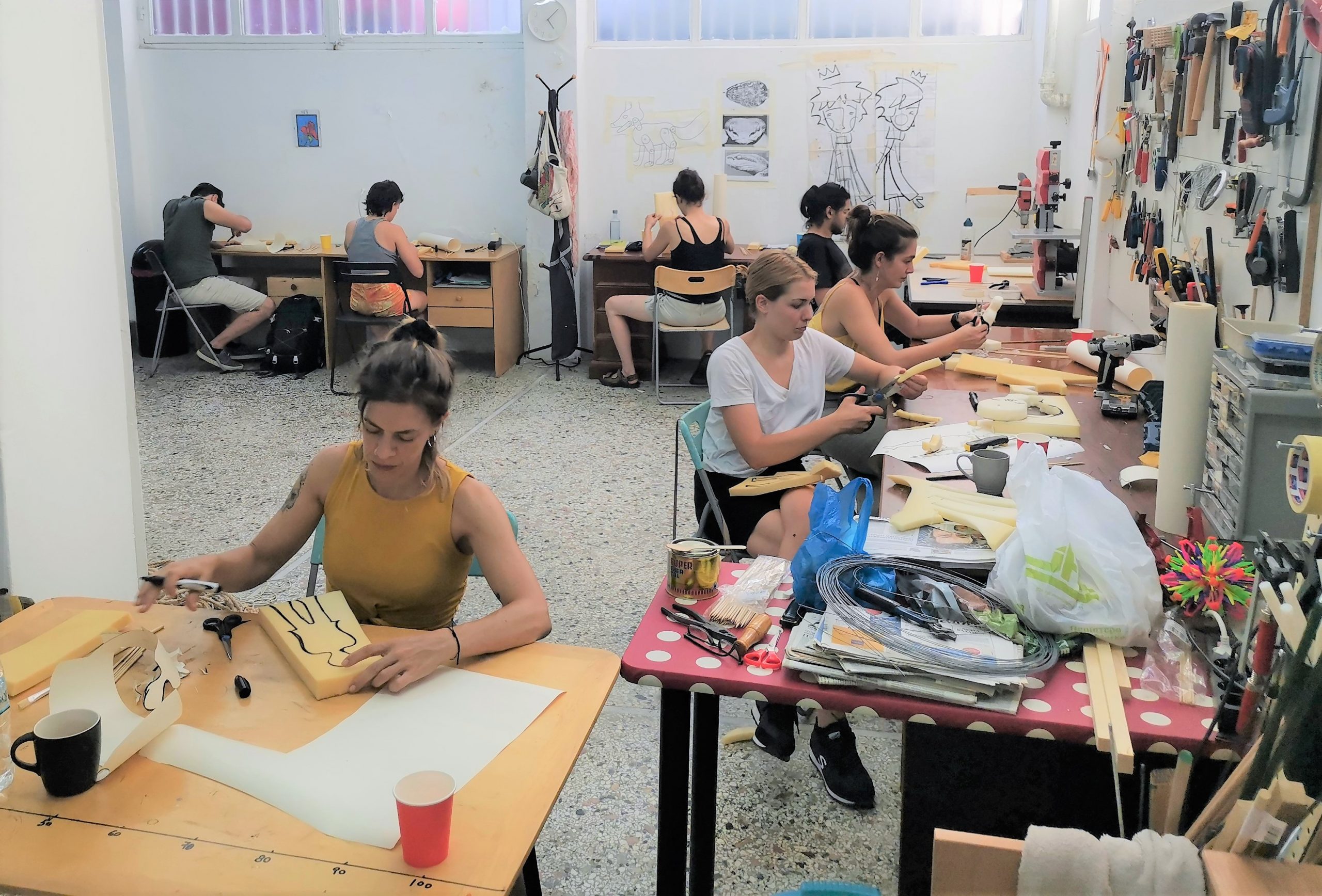 EVOC - A European project combining education and vocational training / The booklets
Since 2018, several actors in the puppetry arts in Europe have formed an informal network for exchange and reflection, entitled "Puppet.Net" and coordinated by UNIMA (Union Internationale de la Marionnette). In 2020, they decided to put the results of these exchanges into practice in the form of a European mobility project enabling young puppeteers from all backgrounds to acquire professional skills, broaden their knowledge of puppetry arts practice and reflect its diversity at European level. As a result, the project had to be rethought. Le Tas de Sable - Ches Panses Vertes has therefore launched an experimental project in 2022, paving...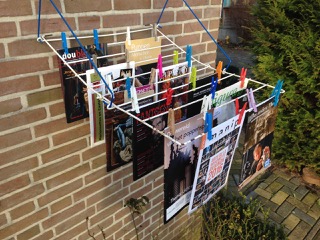 An International Puppetry Magazines' Review
Jenö Virág, editor in chief of Hungarian art and puppetry magazine "Art Limes" shares the first two volumes. "Dear Fellow Editors, Friends in Puppetry, I am happy to send you the first two volumes of our international puppetry magazines' review. The magazines are presented in alphabetical order, the first volume comprehending titles from A to L; the second from M to P; and the third from P to U. We are finished with editing the third volume too, but the PDF and print version can only be finalized in June 2023. . For the PDF, we had to reduce the pictures'...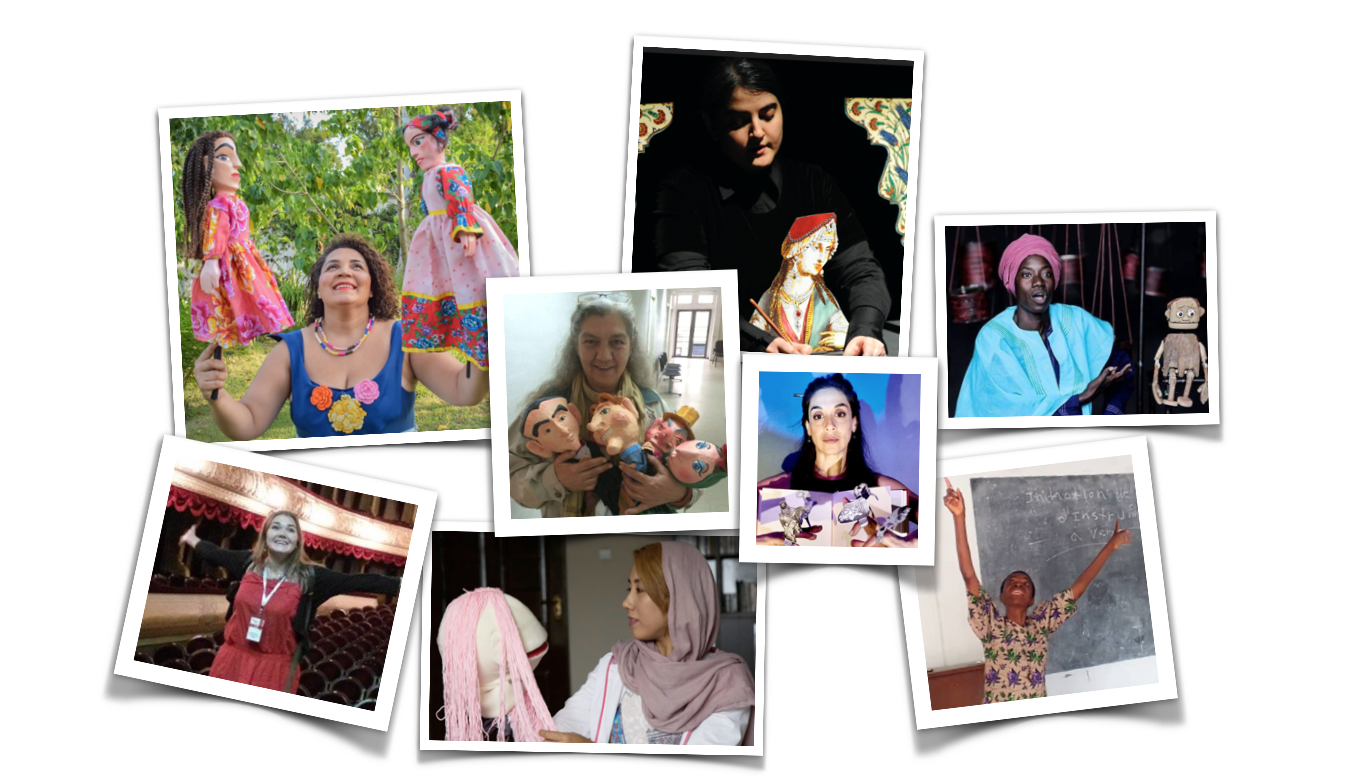 UNIMA celebrates International Women's Day 2023
UNIMA's volunteers have organised a series of interviews available on its new news channel where women artists may share their achievements and challenges. The first series of eight videos was released on March the 8th 2023 on International Women's Day. The group invites all puppeteers of the world, regardless of nationality, gender, and religious beliefs, to display and represent their views on Women, Life, Freedom with their puppets, via photos or videos, on their page, unima.org/womenlifefreedom. Your contributions may be kept anonymous if you require, and they would consider all videos and image files if you could provide the name...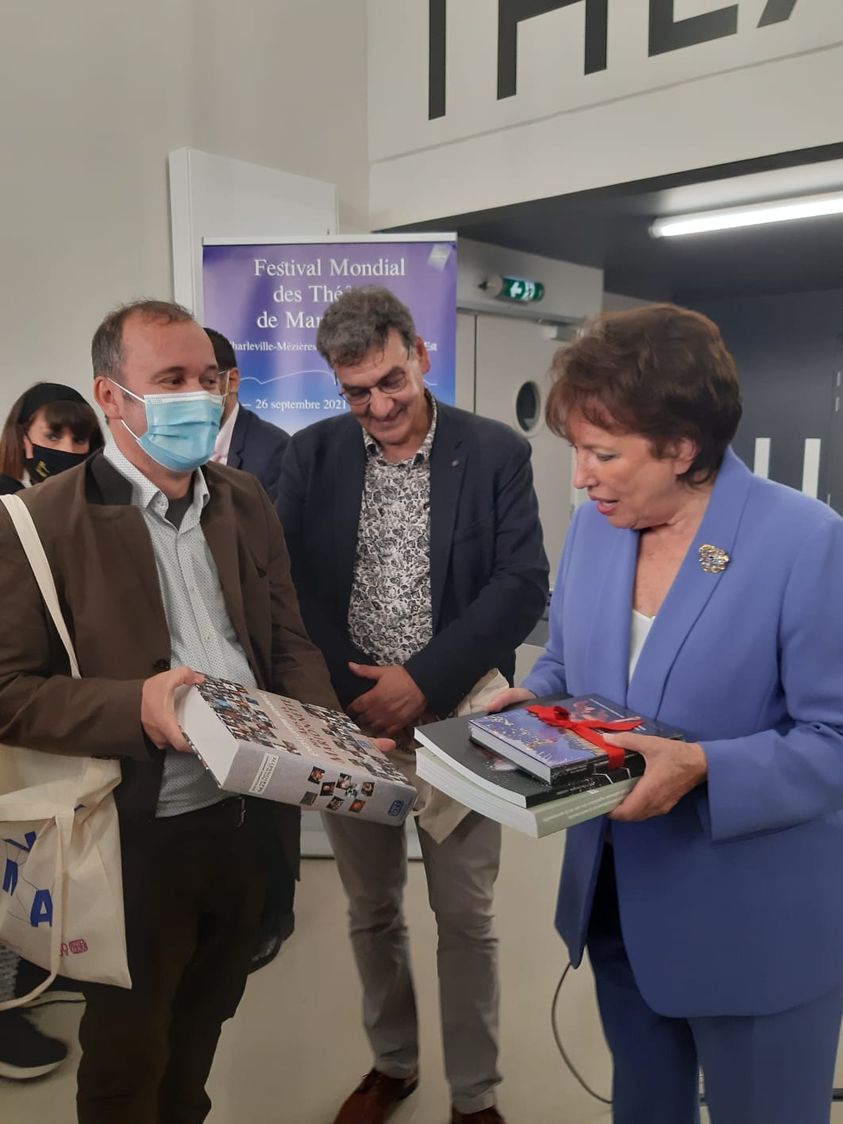 UNIMA showcase at the Charleville-Mézières festival, 2023
UNIMA creates links and often more than links, founding stories for places. All UNIMA meetings create this value of friendship and vision. Charleville-Mézières is a commendable example of a reciprocal friendship that creates tools to support enthusiasm and desire, but also to develop values that are essential to all humanity. From a subsidiary art relegated to the margins, UNIMA has not ceased to promote, to launch projects and to found not only schools, but an ever greater recognition of the puppet arts as a major art. The languages of this art make us universal through the approach of these links and...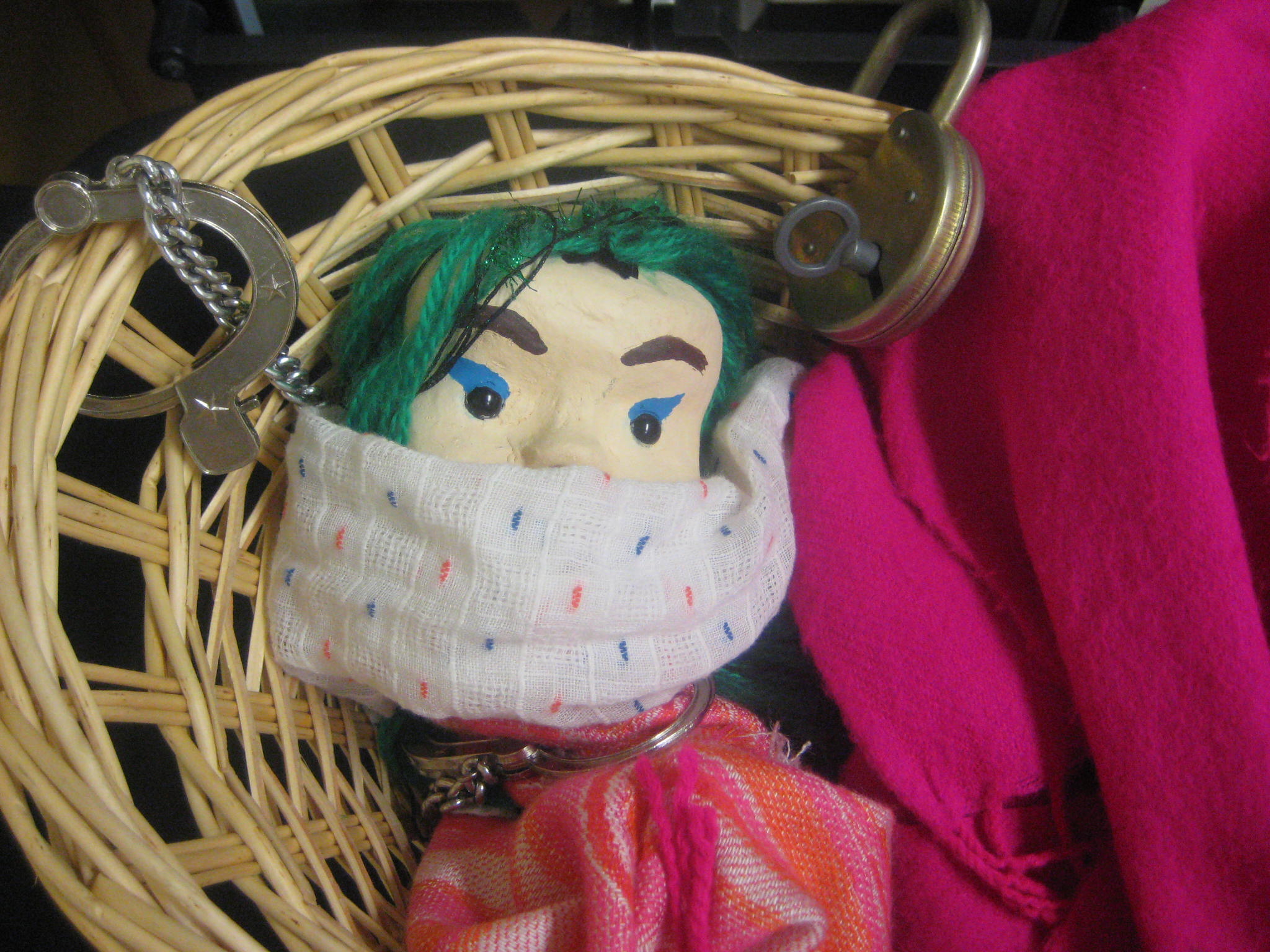 Trauma and Puppetry Handout
This compact document from the EDT Commission combines basic information about an emergency reaction to trauma combined with aspects of basic puppetry. It will give practical advice and be an inspiring introduction for puppeteers, helpers, educators, therapists and everybody who is touched by the great possibilities of puppetry. There are versions in different languages. Feel free to share. . Download the document : In English > Traumatic emergency reaction and puppetry In French / en français > Réaction d'urgence traumatique et jeu de marionnettes In German / auf Deutsch > Akute traumatische Notfallreaktion und Puppenspiel In Spanish / En español > Titeres...
News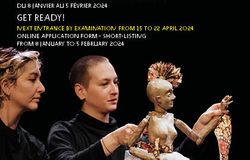 The next ESNAM entrance by examination (14th ESNAM class, 2024-2027) will take place in Charleville-Mézières (France) from 15 to 22…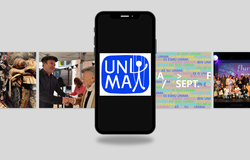 Update: Deadline extended to 15th December. Who we are: UNIMA is a UNESCO-affiliated NGO with over 7,000 members dedicated to…
All news from UNIMA
Videos
Photo Galleries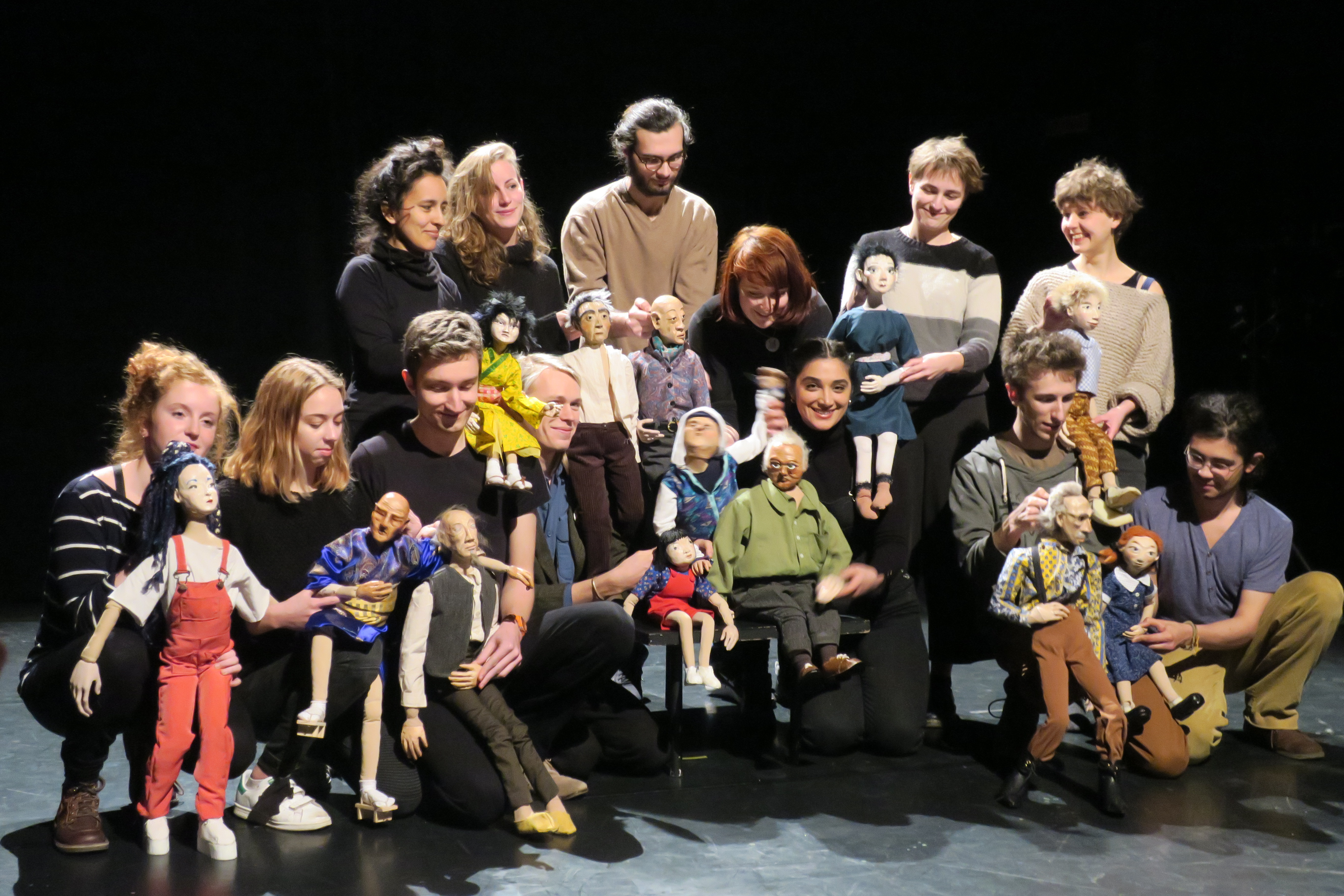 Students of the 11th promotion of ESNAM and their puppets. Photo: Claire Perrus, 2017
All photos