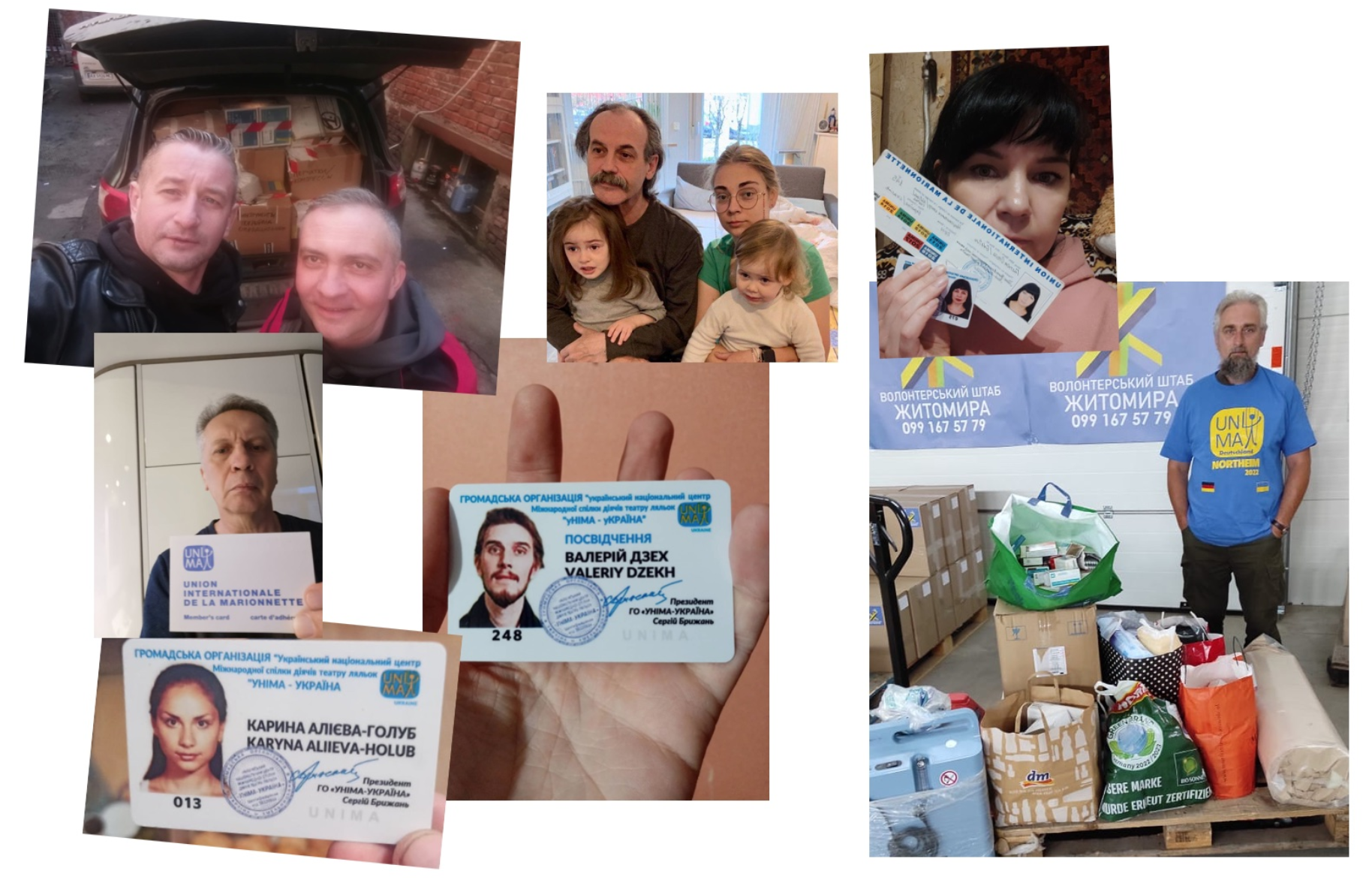 The UNIMA Commission for Co-operation was created in 2008 to carry out actions of solidarity in puppetry-related contexts.
All UNIMA members and anyone involved in puppet theatre throughout the world could benefit from support from the Commission.
The remit of the Commission is to provide aid to puppeteers in situations of catastrophe. This encompasses disasters caused by weather or climate, industrial, political or social situations of extreme distress.
The Commission provides support in the form of subsidies and financial support to specific projects or people, as well as the formal support of UNIMA, an official partner of UNESCO.
The Commission for Co-operation supports :
Projects which have as their aim the development of puppet theatre to a significant degree in a certain area ;
Emergency Aid for puppeteers
The Kanguru project, which is designed to take puppet shows and workshops to children who are victims of war.