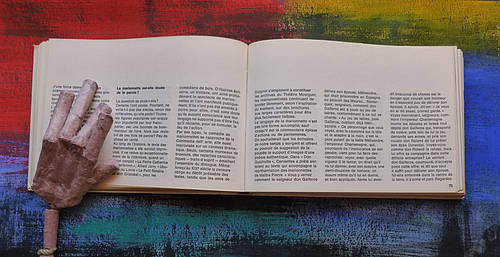 A directory of contemporary plays written for the puppet theatre
In 2012, a sub-commission was created during the congress of Chengdu in order to promote the dynamism of the contemporary writing for the puppet theatre in particular through a directory of contemporary plays written for the puppetry. This directory will present the author, a summary or a synopsis of content and information on the company or theatre which has produced the play.
The directory is interesting in all forms of writing, and not only in textual writing.
Participate in the project
You can participate in this project by giving bibliographic information on the third party productions, or by sending some references on plays of which you are the author. Simply fill out the online form.
Your contributions will be received by Greta Bruggeman, president of the sub-commission and by the General Secretary.
Directory
The first 250 text references were gathered in May 2016 in a document presented at the Tolosa Congress. Download this PDF document.