Executif Committee (2021-2025)
| | |
| --- | --- |
| SMITH, Karen – President  | Australian/American |
| JAGENEAU, Dimitri – General Secretary | Belgian |
| BODSON, Lucile – Treasurer, UNIMA Funding Committee and Fundraising Strategy | French |
| ASTLES, Cariad – Vice president, Research Commission | British |
| LOREFICE, Tito – Vice president, Professional Training Commission, and Three Americas Commission (interim) | Argentinian |
| CSATÓ, Kata – Cultural and human rights Commission | Hungarian |
| DABS, Annette – Statutes Commission | German |
| HAVERTY, Kristin – Communication and public relations Commission | American |
| KLANČNIK KOCUTAR, Katarina – Publication and contemporary writing Commission | Slovenian |
| KROFLIN, Livija – Education, development, and therapy Commission | Croatian |
| LAPOINTE, Louise – International Festivals Commission | Canadian |
| DOLENSKA, Katerina – Research Commission (vice president) | Czech  |
| MASHTAKOVA, Anastasiia – Youth Commission | Russe |
| MOHSENI ARDEHALI, Salma – Cooperation Commission | Iranian |
| OTEGUI, Idoya – Heritage, Museums and Documentation Commission  | Spanish |
| PERETJATKO, Clément – Europe Commission | French |
| TANG, Dayu – Asia-Pacific Commission | Chinese |

Invited to the Executive Committee as President of the Africa Commission
| | |
| --- | --- |
| BADRISSA, Soro – Africa Commission | Ivory Coast |
SMITH, Karen
President
Bachelor of Arts in English, French and Drama (1976), Master of Arts in Modern Indian Drama (1982), Flinders University, South Australia. Puppetry training/performing: Shri Ram Centre, India (1982-1985), Jan Madhyam, India (1985-1987, 2001-2003), Ishara Puppet Theatre, India (2001-2003). Studies: Javanese wayang kulit purwa at Sangggar Redi Waluyo, Indonesia (1999-2000). Joined UNIMA India in 1986 and UNIMA-USA in 2005. Served on the UNIMA-USA Board of Directors (2007-2014, 2017-2020), as President of UNIMA-USA (2008-2010), and UNIMA Councilor (2016-2024). UNIMA Councilor-at-Large (2008-2012). Member of UNIMA's Research Commission (2004-2012) and North America Commission (2008-2016). Member of UNIMA's Executive Committee (2012-2020). Served as President of the Publication & Communication Commission (2010-2016) and Publication & Contemporary Writing Commission (2016-2020). Since 2010, Editor-in-Chief of the online trilingual World Encyclopedia of Puppetry Arts (https://wepa.unima.org). In 2016, elected one of two UNIMA Vice Presidents.
JAGENEAU, Dimitri
General Secretary
Dimitri Jageneau (1975), artistic director of The Royal Theatre Peruchet since 2008 (Brussels, Belgium), marionnettist, curator of the International Puppet Museum Brussels, founded in 1938), artistic director of the International Festival JEM (« European Puppets days » since 2013), dramatist and director, autor and essayist, vice-President of UNIMA Belgium french section since 2018, International UNIMA indipendent councillor since 2016, member of the International Commisssions UNIMA Europe, UNIMA Heritage, UNIMA Communication since 2016. Postgraduated in Philosohy and Culture (ULB- Free University of Brussels), in Theatrical Studies (New Sorbonne, Paris-III) and graduated with a master's in political sciences (European Studies- UCL, Catholic University of Louvain-La-Neuve, Belgique). Born in a famous family of European puppeteers (Biserka Assenova-Franz Jageneau), he started puppetry at the age of 11, he has participated in thousands of shows and plays hundreds of shows per season since 2008 at Royal Theatre Peruchet/International Puppet Museum Brussels.      
BODSON, Lucile
Treasurer, UNIMA Funding Committee and Fundraising Strategy
Cultural projects development, training and professional integration consultant, had realized in 2016 a study on Puppetry today in France at the request of the French Ministry of culture and communication. Arts and Letters Officer – Knight of the French National Order of Merit. Treasurer and member of the Executive Committee of UNIMA. Lucile BODSON is actually the President of Mouffetard – permanent Puppet Theater in Paris and Theater Festival in Val d'Oise. From 2003 to 2014, she directed the Puppetry International Institute (IIM) and the International Puppetry High School (ESNAM) in Charleville-Mézières. Before in 1992, she created and directed the Puppet Theatre in Paris, a production and specialized programming structure, as well as the international Biennial of Puppetry Theatre and a festival intended for emergence, the Open Scenes. 
LOREFICE, Tito
Vice president, Professional Training Commission, Three Americas Commission (interim)
Born in Argentina, he is a puppeteer, stage director, musician and professor. Founder of the program in Puppetry and Scenic Arts in the National University of St Martin, UNSAM. Between 2009 and 2013 he was dean of the Faculty of Arts at the same university. In addition to directing plays, puppet shows, workshops and conferences in several countries, he currently is in charge of the main subject, in the Puppetry Department of the Central Academy of Drama, Beijing, China. For his work, individually and in groups he has received several international awards. In 2018 he received the "Javier Villafañe" Lifetime Achievement Award. Since 2012, he has been a member of the Executive Committee of the international UNIMA, and President of the Professional Training Commission.
ASTLES, Cariad
Vice president, Research Commission
Course Leader for the BA Theatre Practice (Puppetry: Design and Performance) at the Royal Central School of Speech and Drama, London (http://www.cssd.ac.uk/staff/cariad-astles-ba-ma) and is also Lecturer in Drama at the University of Exeter, UK. She is President of the Research Commission for UNIMA, the international puppetry association (Union International de la Marionnette). She is also a core collaborator with the Catalan group Irenia Jocs de Pau, which runs training workshops in different art forms towards a culture of peace and intercultural identity. (www.irenia.net) Irenia was awarded the United Nations Prize for Intercultural Innovation in 2012 for its work in intercultural training. Cariad specialises in training for puppetry performance and in directing for puppet theatre; in the use of objects and puppets within healthcare and applied theatre settings and in puppetry in relation to identity. She is currently developing a cross-disciplinary project on puppetry, poetry, loss and memory with a poet. As an occasional puppet theatre director, she has recently worked for Med Theatre and the Northcott Theatre in the UK. She frequently runs training workshops in the UK and overseas, most recently in China, Chile, Australia, Germany, France and Spain.
CSATÓ, Kata
Cultural and human rights Commission
Puppet theatre director, actress, cultural manager and professor of puppet theatre specializing in acting and directing. She graduated from the Department of Cultural Organisation (specialization: theatrical) at Janus Pannonius Academy in Pécs, Hungary in 2000. In 2001 she enrolled at the Aleksander Zelwerowicz State Academy of Theatre Arts – Puppet Theatre Art Department in Bialystok and graduated in 2006 with a degree in both specializations: puppet theatre acting and directing. Since 2008 she has been pursuing a doctoral degree in liberal arts (DLA) at the University of Theatre and Film Arts in Budapest, Hungary.
DABS, Annette
Statutes Commission
Annette Dabs is director for opera and drama and directed in different German theatres. Since 1997 she is General Manager of «Deutsches Forum für Figurentheater» in Bochum, the German centre for puppetry art. In this function she also is the artistic director of international festival FIDENA and publisher of the professional magazine «double». She has been Vicepresident of UNIMA between 2004 and 2016 and is member of ITI. The City of Bochum awarded her the Ring of Honour. She is proud mother of a son.
HAVERTY, Kristin
Communication and public relations Commission
Kristin Haverty, born 1979, is the Producer at the Center for Puppetry Arts in Atlanta, GA, the largest nonprofit organization in the United States dedicated to puppetry. In this role she facilitates year-round programming which includes producing original works for puppetry and a presenting series of national and international puppet companies. She has published articles for Puppetry International and The Puppetry Journal and has presented workshops at the Puppeteers of America's National Festival. She formally served as the Catapult Program Director for the Chicago International Puppet Theater Festival and has worked as a puppeteer and puppetry designer.
KLANČNIK KOCUTAR, Katarina
Publication and contemporary writing Commission
Diploma in dramaturgy at University of Ljubljana – Academy of Theatre, Radio, Film and Television. From 1993 to 1999 journalist for National Radio RTV Slovenia; theatre reviews and articles for radio, newspapers (Katedra, Večer) and magazines (Razgledi, Dialogi, Otrok in knjiga). From 1999 to 2004 managing and artistic director of Maribor Puppet Theatre. From 1997 to 1999 board president of dance company Plesna izba Maribor. 1999 jury member of Monodrama Festival in Ptuj Theatre. From 2011 member of Expert Board of Puppetry Artists Institution of Slovenia. From 2013 to 2018 board member of local achievements awards for arts and culture of city of Maribor. For several years (2009, 2010, 2011, 2013, 2015) selector at a festival of amateur children's puppetry from northeast region of Slovenia. From 2004 to 2016 dramaturge at Puppet Theatre Maribor. Work includes theatre pedagogical work and artistic director of annual international puppet theatre festival – Summer Puppet Pier. From 2016 to present time managing and artistic director of Maribor Puppet Theatre.
KROFLIN, Livija
Education, development, and therapy Commission
Graduated in Comparative Literature and English Language; earned both her Master's and her PhD with the thesis about puppetry.  Worked for 20 years as the artistic director and organizer of the PIF (International Puppet Theatre Festival) in Zagreb.  Since 2007 employed at the Dept. of Theatre at the Academy of Arts and Culture in Osijek, where she heads up the Puppetry Programme and lectures on the history and aesthetics of puppetry. From 2015-2017 was the head of the Department.  Selector of the PIF productions, founder and leader of the Lutkobus Puppetry Troupe, and puppetry researcher.  Initiator and editor in chief of a series of books about puppetry at the International Cultural Centre. Has written books, puppet plays and a host of articles on puppetry, edited a series of books on the subject and participated in a number of international conferences on puppetry. International councillor of UNIMA, a member of the UNIMA Executive Committee and President of the UNIMA Puppets in Education, Development and Therapy Commission (which is currently preparing a new e-book about applied puppetry). With her experience can serve on several commissions.
LAPOINTE, Louise
International Festivals Commission
Louise Lapointe holds a BFA from the Université Laval in Quebec City, a Diploma in theatre production from the Ryerson Polytechnical Institute in Toronto, and a certificate in puppetry construction from the École supérieure des arts de la marionnette in Charleville-Mézières. Louise has worked for over twenty years as a stage technician and prop mistress at the Conservatoire d'art dramatique de Montréal. She has also contributed to several professional productions as a set, mask and puppet designer. Louise was a member of the executive (secretary) of the Association québécoise des marionnettistes (AQM) from 1992 to 1998, and a UNIMA councilor from 2000 to 2012. In 2016, she was elected to the UNIMA Executive Committee and appointed President of the International Festivals Commission, of which she has been a member since 2001. Louise is the founding director of Casteliers, established in Montreal in 2005. Casteliers is a specialized theatre presenter dedicated to puppetry arts. Last year, Louise was awarded the Medal of the Assemblée nationale du Québec (Quebec National Assembly).
DOLENSKA, Katerina
Research Commission (vice president)
A graduate of Theatre Studies (Faculty of Arts at Charles University) and the doctoral program at the Department of Alternative and Puppet Theatre at the Academy of Performing Arts (KALD DAMU) in Prague, specializing in Czech and world puppet theatre. Since 2006, she has been the editor of the professional magazine Loutkář/Puppeteer; in July 2015, she became the chief editor. Since 2012 she has been lecturing at the Department of Alternative and Puppet Theatre at the Academy of Performing Arts (KALD DAMU). She has courses dealing with puppet theatre theory and history and works as a researcher in the Institute for Research and Study of Alternative and Puppet theatre and theatre in special needs groups of DAMU. She often acts as a member of professional juries at Czech puppetry festivals and as a member of the experts' grant committees (the City of Prague, Ministry of Culture of the Czech Republic). Her papers are published worldwide. She collaborated with the Publication and Contemporary Writing Commission of UNIMA to edit the World Encyclopaedia of Puppetry Arts.
MASHTAKOVA, Anastasiia
Youth Commission
She graduated the Russian Institute of Theatre Arts – GITIS in 2016 – specialist degree "Producer of Performing Arts". After she defended her graduation work "Actual creative, organisational and economicalissues of puppetry in Moscow and Saint-Petersburg", she was invited to the Theatre Union of the Russian Federation for the position of the specialist of the international relations department and the Secretary of UNIMA Russia. Speaks Russian and English. Her main focus in a working process is opportunities for professionals – creating travel grants programs, spreading the information, organizing educational and exchange projects. Hobbies – graphic design, video making, books (children's, popular science), languages and linguistics. She works for the Theatre Union of the Russian Federation, UNIMA Russia in International relations department and does : Organization and coordination of projects on professional education (workshops, seminars, conferences), international cultural exchanges (residences, delegation group visits etc); Representation of Russia in international organizations ; coordination of travel grants ; creative advices for in international programs and communication. As Secretary of UNIMA Russia was notably responsible of the preparation of an international conference and of the organization the 60th anniversary of UNIMA Russia. She coordinates other events and is forming and coordinating foreign programs. She's active member of the Youth commission of UNIMA and coordinated the international program "UNIMA Youth in progress" in 2019.
MOHSENI ARDEHALI Salma
Cooperation Commission
Salma Mohseni Ardehali is an Iranian puppet artist, puppet scholar and lecturer. She studied puppetry and animation at university. She has been working as a puppeteer since 2001 and has been active in writing, translation and research around puppetry and related interdisciplinary fields. She teaches basics and history of puppetry, puppet manipulation, and voice lessons for puppeteers at university. Her research interests focus on contemporary puppetry (of Iran) and related interdisciplinary areas. She is the member of Iran ASSITEJ and Association of Iranian Puppeteers. She has been a board member and councilor of UNIMA-Iran since 2009 (2009-2013 and 2017-present: as International Affairs Manager). And her services to UNIMA has been: Head of Education Committee of UNIMA-Iran (2013-2017), Member of Women's Commission of UNIMA (2010-2014). Participating in UNIMA Meeting- Dordrecht, Netherlands (2010), UNIMA Congress- Chengdu, China (2012) and UNIMA Council Meeting, Bochum, Germany (2018), as Mobarak UNMA councilor. Member of the UNIMA Sub-commission "Contemporary Writing".
OTEGUI, Idoya
Heritage, Museums and Documentation Commission 
Born on 16 September 1960 she studied Congress Organization and Public Relations. Co-founder and director of TOPIC, International Puppet Centre of Tolosa, founded in 2009 and Director of the International Puppet Festival of Tolosa, founded in 1983. Member of the State Council of Scenic Arts and Music in Spain and of its Executive Committee, re-nominated by BOE on 27th February 2021. Since 2013 she has been drawing up the puppet yearly programme of the National Drama Centre in Madrid. She has managed many cultural events. Since 1986 is member of UNIMA (Union International de la Marionette). She was General Secretary of UNIMA Spain in the period 1992-1996. International UNIMA Councillor elected by the Congress for the periods 2000-2004, 2004-2008, 2008-2012 and 2012-2016. Chair of the Elections Committee of UNIMA International since 1998 to 2014. Member of the Publications and Communication Commission of International UNIMA. She has been President of UNIMA Spain from 2008 until 2015. General Secretary of International UNIMA elected in June 2016 for the period 2016-2021 been the first woman General Secretary in the 87 years of history of UNIMA.
PERETJATKO, Clément
Europe Commission
Clément Peretjatko, Director and Puppeteer, graduated from the ESNAM of Charleville-Mézières (National Superior School of Puppetry Arts), he is also trained in theatre and cinema at the University of Rennes 2 and in the administration of international cultural exchanges at the IEP of Lyon (Institute of Political Studies). He has worked in some fifteen countries on artistic cooperation projects, to bring together the arts of poetry, contemporary theatrical writing, and puppetry by combining research with creation. He defends an approach of puppetry as art, as a tool of sociological approach and as a response to any system of oppression. Within UNIMA, he has been elected councillor for France since 2016. He coordinated the "ResiliArt" project in connection with UNESCO before joining the executive committee in 2021.
TANG, Dayu
Asia-Pacific Commission
In 1959, Tang Dayu was admitted to Pingju class of Chengdu Theatre Academy. In the same year, she was recommended to China Pingju Theatre in Beijing for further study. From 1962 to 1972, she worked as an actress in Chengdu Pingju Troupe. Later, from 1973 to 1982, she served in Chengdu Cultural Bureau. In 1983, she worked as the manager of Chengdu Hongguang Theatre. Then she became the President and Art Director of Chengdu Puppetry and Shadow Arts Theatre, the Director of Chengdu Foreign Cultural Exchange Center, a member of Art Committee of Chengdu Cultural Bureau since 1984. Now, she is the Executive Secretary-General of China Puppetry and Shadow Arts Association, the Executive Vice Chairman and secretary-general of UNIMA China, as well as a member of Chinese Theatre Association. When she was working as an actress, she played significant roles in over 20 plays. While serving as the President and Art Director of Chengdu Puppetry and Shadow Arts Theatre, she directed actors to combine the stunts of face-changing and breathing out fire of Sichuan Opera with puppet show, presenting unique shows of puppet changing face and breathing out fire, and handkerchief rotating, casting and picking to the audience. The grand puppet shows Nezha and Red Earth and Blue Earth, created by artists including Tang Dayu, have won Wenhua New Drama Award of the Ministry of Culture, and the Mystery of Jinsha Site and Sanxing Ruins won the Gold Prize of National Puppet and Shadow Show Competition of Golden Lion Award, while for Red Earth and Blue Earth, it also won the Excellent Drama Award of National Children's Theatre. Also, in The Records of Three Kingdoms, a grand puppet show of China classics rehearsed jointly by China and Japan, Tang Dayu served as the deputy director. The puppet show not only performed in Japan all the year round, but also performed in China, Europe and the United States, and was warmly welcomed by audiences from all over the world.  In 2008, Ms. Tang was appointed as the president of UNIMA Asia-Pacific Commission, and then a member of UNIMA Executive Committee in 2012.
---
Soro Badrissa
Invited to the Executive Committee as President elected of the Africa Commission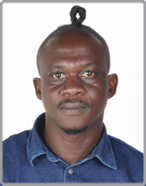 Soro Badrissa was born in 1979. He is a professional puppeteer and trainer. Founder of the Academy Ivoire Marionnette (Center of Professional Training in the Art of Puppetry) and Artistic Director of the company Ivoire Marionnette. He is a designer, creator of puppets and puppet shows. Director of the festival RIMA (International Meetings of the Puppet of Abatta). He was trained at the center of pan-African training village KI YI M'Bock of Were Liking in Abidjan. In 2019 He is the winner of the National Award for Excellence in the Living Arts of the President of the Republic of the State of Ivory Coast. From 2018 to 2021, he is the interim President of the African Commission of UNIMA. In 2017, GOLD medalist at the 8th games of the Francophonie Category giant puppets in Abidjan (Ivory Coast). Since 2016, in charge of the puppet arts for the Street Art Commission within the organizing committee of MASA (Market of Arts and Entertainment of Abidjan). 2015 Winner of the 3rd prize of ASCAD (Academy of Sciences, Arts of Cultures of Africa and African Diasporas) for his contribution to the promotion of youth through the Living Arts. 2013, Winner of the NGO/UNESCO competition "puppets engage for peace" in Charleville Mézières in France. 2013, GOLD medalist at the 7th games of the Francophonie Category giant puppets in Nice (France). Since the 2021 UNIMA Congress, he is elected President of the UNIMA Africa Commission within the Executive Committee.
---
Auditing Commission
VALTER BROGGINI, Italy – President of the commission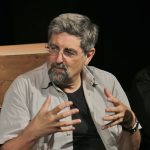 He began his professional career in the field of puppetry in the early 1980s. He joined UNIMA Italy for the first time in 1982 and stayed there for several years. After leaving it for a while, he came back in 2015 and since 2020 has been in charge of the treasurer of Unima Italy. He has his own company with which he performs his shows, he directs with other professional companies, he works in training for adults in various fields and also develops, in collaboration with other companies and institutions, cultural projects (exhibitions, publications, etc.) always focused on puppet theater.
PATRICIA GOMIS, Senegal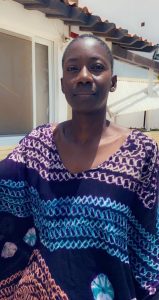 Committed actress, she has chosen to work with young audiences. She is at the origin of the creation of Cote Jardin, the first clown company in Senegal. She discovered the world of puppetry in 2011 at the International Institute of Puppetry Arts and since then she creates with this medium. She has co-written several shows including : Avanti ! with Gerard Corbion of the company La casquette, Jeannine Gretler of the company Orange Sanguine and Pierre Richards, Moi, Monsieur, moi… with Márcia de Castro, Petit bout de bois is the first text that she signed alone. Today she directs the Pôle Culturel Djaram'Arts, an arts center for youth that she created with her husband. She lives and works in Senegal.
SERGIO ROWER, Argentina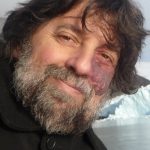 Member and director of the permanent puppeteer troupe of the Teatro Municipal General San Martin. Creator and director of "El callejero" founder and director of the Puppet Theatre of the Comedy of the Province of Buenos Aires. Creator, founder, executive producer, actor and director of the group Libertablas in 1976. Director of the official puppet school Libertablas with Luis Rivera Lopez, recognized by the Ministry of Education with the Ministerial Resolution 2135/85. Creator and director of the Latin American Congress of Puppetry and Education 2018 and 2020 with the presence of Brazil, Uruguay, Nicaragua, Colombia, Cuba, Mexico, Chile, Bolivia, Ecuador, among others. Designated international expert on puppetry by the National Congress of the Republic of Uruguay and the University of Labor of Uruguay in September 2014. International jury of the Mexican theater festival Guanajuato in December 2017. Graduate in Cultural Management; flacso 2005. Awards: Winner of the world festival of theater for children and youth. Winner of the ACE award (asociación de críticos de espectáculos) for Alicia en el país de las maravillas winner of the Estrella de mar in 1993 for Con ojos de niño, ACE award for Quijote as best children's show 2003, winner of the Teatro del mundo award of the Festival internacional al sur del sur, winner of the course award, UNIMA international award 2012. Award for best show 2012. 2012, award of the great theater of the world. 2013, award Javier Villafañe for its course, great award Javier Villafañe in 2014 for the best show for children, ACE award 2018 "The Thousand and One Nights" award Atina for The Thousand and One Nights in 2019, award of the great theater of the world for The Thousand and One Nights in 2019. Libertablas was declared of cultural interest by the legislature in 2019.