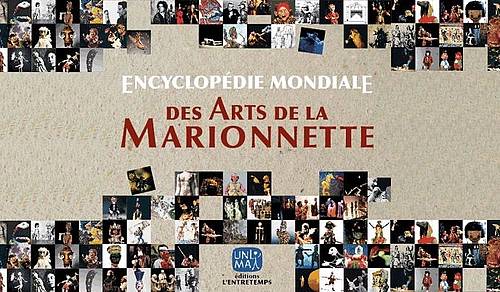 Worldwide Encyclopedia of Puppetry Arts
Long term project, the Worldwide Encyclopedia of Puppetry Arts called "WEPA" or "EMAM" for Encyclopédie Mondiale des Arts de la Marionnette, has been created in order to preserve the heritage of puppetry arts while promoting the new trends.
It offers in 864 pages, more than 1200 articles written by about 250 authors, on puppet techniques,  the  major puppeteers and the history of puppets in several countries etc.
Illustrated by more that 400 photos and drawings, it is enriched with a bibliography, an index and repertories of collections, museums, festivals and universities.
This book, published in French, is currently translating in English and Spanish.
The English version is being prepared by a panel of confirmed translators. The Spanish version is coordinated, by UNIMA Spain which has entrusted the work of translation to the University of the Basque Country (Universidad del País Vasco / Euskal Herriko Unibertsitatea).
The project is managed by the Publication and contemporary writing commission (previously Publications and Communication Commission).
Buy the encyclopedia
The price for the encyclopedia in French is 80 Euros or 60 Euros (mail fees not included) for the members of UNIMA.