To evaluate the impacts of the COVID-19 crisis in the world puppetry arts sector, UNIMA International wishes to participate in the RésiliArt project initiated by UNESCO, to which it is affiliated.

ResiliArt is a global movement that consists of a series of virtual round tables with artists (known and emerging) and key professionals in the sector, whose objective is to raise awareness of the considerable impact of the containment measures and subsequent restrictions on the culture sector, as well as to support artists by engaging in a dialogue to inform UNESCO Member States in the development of policies and financial mechanisms that can help individuals and creative communities overcome this crisis.

The summaries emanating from these debates will enable UNESCO to reflect on its next programme in the light of the impact of this crisis on the actors of the arts and culture world.

To this end, UNIMA has prepared a series of virtual debates scheduled from June 2020 to March 2021, which will be held, initially, by linguistic and geographical zones.

The debates will take place in one of these 5 languages: French, English, Spanish, Russian, Chinese.
RésiliArt#1 – 2020, June 22nd – 17:00 (hour CET)
Language: French // Europe et Canada Areas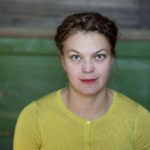 Yngvild Aspeli, Norway/France , Artistic Director, Plexus Polaire
Yngvild Aspeli develops a visual universe that brings to life the most buried feelings. Human-sized puppetry is at the heart of her work. But the double presence of the actor-puppetry artist, music, light and video, participate in the creation of an extended language to serve and communicate the story. Within Plexus Polaire, she has created: Signals, Opaque Opera, Cendres and Chambre Noire. She is currently working on the adaptation of Moby Dick. http://www.plexuspolaire.com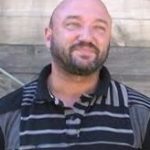 Frédéric Poty, France, Managing Director / Production Manager,Théâtre de la Massue – Cie Ezéquiel Garcia-Romeu
* The Théâtre de la Massue is a company artistically directed by Ezéquiel Garcia-Romeu and actively participates in the exploration of new forms of scenic writing, particularly in the art of contemporary puppetry and contemporary art.
* Frédéric Poty trained at the Comédie de St Etienne and after a career as an actor, author and director and having directed the Festival Villeneuve en Scène for 10 years, he turned to administration and production. He joined the adventure of the Théâtre de la Massue in 2015 and travels the world to accompany the company's creations. He has been a member of IETM's "Advisor committee" since 2019. www.ezequiel-garcia-omeu.com www.ineupup.eu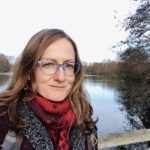 Maude Gareau, Quebec, Canada, Actress, creator, artistic director and puppetry artist, Company Ombres Folles
Maude Gareau is the artistic and general director of 'Ombres Folles, a company dedicated to contemporary puppetry that creates shows for young and old. Since 2005, she has been creating works that travel throughout Quebec, Canada and internationally. www.ombresfolles.ca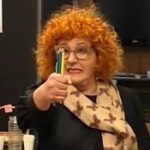 Morana Dolenc, Croatia, Director, Company LOFT
A graduate of the Ecole Nationale Supérieure des Arts de la Marionnette in Charleville-Mézières and a Bachelor of Theatre Studies in Paris III, she turned towards directing, collaborating on numerous puppetry projects for young audiences in Croatia, Slovenia and France. She founded the puppetry theatre company LOFT in Zagreb in 2012. She is a professor at the University of Art and Culture in Osijek, member of Unima and Assitej Croatia. https://www.facebook.com/uoloft/
https://uoloft.wixsite.com/uoloft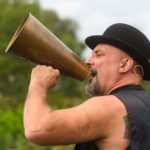 Didier Balsaux, Belgium, Artistic Director of the Royales Marionnettes,
Professional puppeteer for 36 years, director of the Royales Marionnettes for 29 years, Didier presents his street and indoor shows for the general public, and is involved in artistic collaboration projects in Palestine. www.lesroyalesmarionnettes.be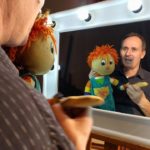 Valdet Rama, Kosovo, Playwright, Puppetry, Actor, Dodona Theatre.
Valdet Rama is a senior art officer at the Prishtina City Theatre. He works on the construction and manipulation of puppetry, but also on dramaturgy and the staging of shows for young audiences.
Next round tables
June 30th: Round table in English (America – Europe Area).

With: Pam Arciero – Eugene O'Neill Theater Center – USA // Raymond Carr – Puppet Ninja Productions – USA // Kata Csató – Hungary // Dimitri Jageneau – Théâtre Royal du Peruchet – Belgium // Jim Morrow – Mermaid Theatre of Nova Scotia – Canada // Janni Younge – UNIMA South Africa

July 6th: Round table in Spanish (Latin America and Europe Area)

July 13th: Round table in Russian (Central Asia – Europe Area)

July 20th: Round Table in French (Africa Area)

July 27th: Round table in English (India – Oceania – Middle East Area)

August 3rd: Round table in Chinese (Asia-Pacific area)
The debates will be proposed on different platforms, including Zoom, Facebook Live and You tube.
To stay informed and to register, please log in:
www.unima.org/en/newsletter
www.facebook.com/unima.internationale
If you are a National Center of UNIMA and you wish to organize a debate, please contact: resiliart@unima.org