Margareta Sörenson (President), Sweden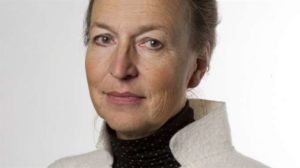 Margareta Sörenson is a writer, journalist and critic of theatre, dance and performing arts with specialist knowledge and focus on the art of puppetry.
She is the writer of several bilingual (Swedish-English) books on puppet theatres, like Marionetteatern (1998) and A Great Little Theatre, 30 years with Tittut Puppet Theatre (2008) and wrote books with Michael Meschke like En Estetik för Dockteatern [An Aesthetics for the Puppet Theatre] (1989). For puppet theatre, she also wrote a play for the memorial of August Strindberg in 2012 based on the letters between Strindberg and his youngest daughter. The piece, The Shadow of August Strindberg, was played during the Strindberg year in 2012.
Margareta has been president of the International Association of Theatre Critics since 2014.
Haydeé Boetto Bárcena, Mexico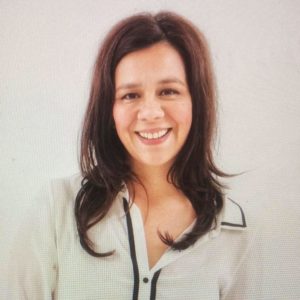 A graduate of the Faculty of Philosophy and Literature of UNAM, Haydeé Boetto has acted in more than 50 theatre productions with famous directors (Alberto Lomnitz, Perla Szuchmacher, Martín Acosta, Luis Rivera López, Enrique Singer, Mauricio García Lozano, David Gaitán y Jorge Picó, amongst others). She also collaborated in various performances abroad and participated in festivals in the United States, Argentina, Spain, Colombia, Germany, France and China, among other countries. Director and author of various productions, she offers workshops specialising in performing with objects. She is a winner of the AMCT and is a FONCA Fellow as a "Director with a Course". She has been the National Sub-coordinator of Theatre of the INBA (National Institute of Fine Arts) since 2017.
Etienne Minoungou, Burkina Faso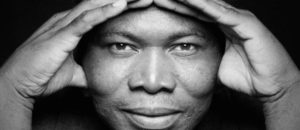 Etienne Minoungou is an African comedian, storyteller, director, playwright and cultural director based in Ouagadougou, Burkina Faso. After studying sociology at the University of Ouagadougou he chose to devote himself entirely to theatre. After having been artistic director of the Théâtre de la Fraternité in Ouagadougou, he founded the company Falinga in 2000. As a comedian, he has toured Europe and Africa  for four years with three major works: "M'appelle Mohamed Ali" by Dieudonné Niangouna, "Cahier d'un retour au pays natal" by Aimé Césaire and "Si nous voulons vivre" by Sony Labou Tansi. He also has a successful film career. In 2002, he launched the first writing and and pan-African theatre residencies in Ouagadougou: Récréatrales. This Festival has become one of the most important spaces for theatre creation in Africa. The residencies attempt to explore a new approach to dramatic creation in Africa, emphasising a joint work of text and staging.
He is currently vice-president of the Burkinabe Center of the International Theater Institute (ITI).
Ignacio del Moral Ituarte, Spain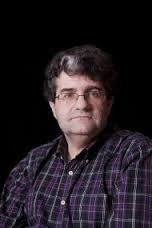 President of the Association of Theater Authors of Spain, Ignacio del Moral Ituarte is a theatre author and scriptwriter for cinema and television. Several of his works have been translated into English, French, Italian, Swedish and Greek. He has written plays for children. He teaches courses and seminars in different associations and Universities in Spain, Mexico, Brazil and Chile. He belongs to a stream of authors who recognize themselves in meta-theater, such as Paloma Pedrero (1957), Ernesto Caballero (1957), Jorge Márquez (1958) and María Manuela Reina (1958).
Clément Peretjako, France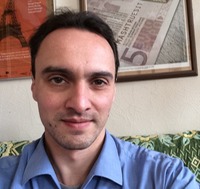 Following theatre and cinematography studies at the University of Rennes 2, Clement Peretjako studied the actor-puppeteer course at the National School of Puppetry Arts in Charleville-Mézières, and graduated from there. He then took a professional master's degree in "Strategies of International Cultural Exchanges" at the Political Sciences University of Lyon. He co-founded Collapse to bring together the arts of poetry and puppetry by combining research with creation.
In his work as a director, he defends an approach of puppetry as art, as a tool of sociological illumination and as a response to any system of oppression. He is currently working on the Vertep, a traditional puppet theater used for pro-revolutionary purposes in Ukraine. To continue his commitment to contemporary theatrical writing, he participates in the reading committee of the EURODRAM translation network which was initiated by the Maison d'Europe and Orient – European Cultural Center in Paris. He collaborates regularly with various French and foreign artistic teams.
Kamini Ramachandran, Singapore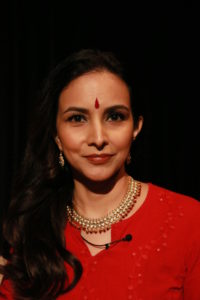 A pioneer in the field of storytelling in Asia, Kamini Ramachandran is the creative force behind MoonShadow Stories which spearheaded performance storytelling for adult audiences in Singapore. She teaches her course The Storytelling Intensive at LASALLE College of the Arts and directs the annual student showcase Stories Through The Mind's Eye. She has also produced World Storytelling Day in Singapore since 2005.
Kamini has contributed extensively to the global storytelling scene through her involvement in organising conferences and festivals. She is Creative Producer of StoryFest: International Storytelling Festival Singapore. She is also the founding director of The Storytelling CentreLtd and she created the Young Storytellers Mentorship Programme to sustain the art of storytelling by nurturing emerging talents.
A fellow of the Royal Society of Arts with a BA English Language & Literature (Hons) (UK), and a MA Arts Pedagogy & Practice (UK) she is a highly sought after artist educator in the field.
Marek Waszkiel, Poland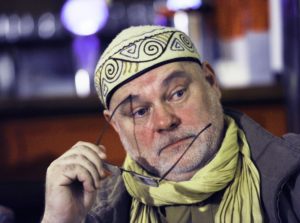 Noted expert in the field of puppet theatre: puppet theatre historian, critic, teacher at the Theatre Academy in Warsaw, Waszkiel headed the Puppetry Department in Bialystok and was an Executive Committee member of UNIMA for years. He was the managing and artistic director of the Bialystok Puppet Theatre and then of the Poznań Animation Theatre. He is the author of numerous publications (the most important is the history of puppet theatre in Poland) and has delivered over one hundred and fifty lectures on the art of puppet theatre on all continents.