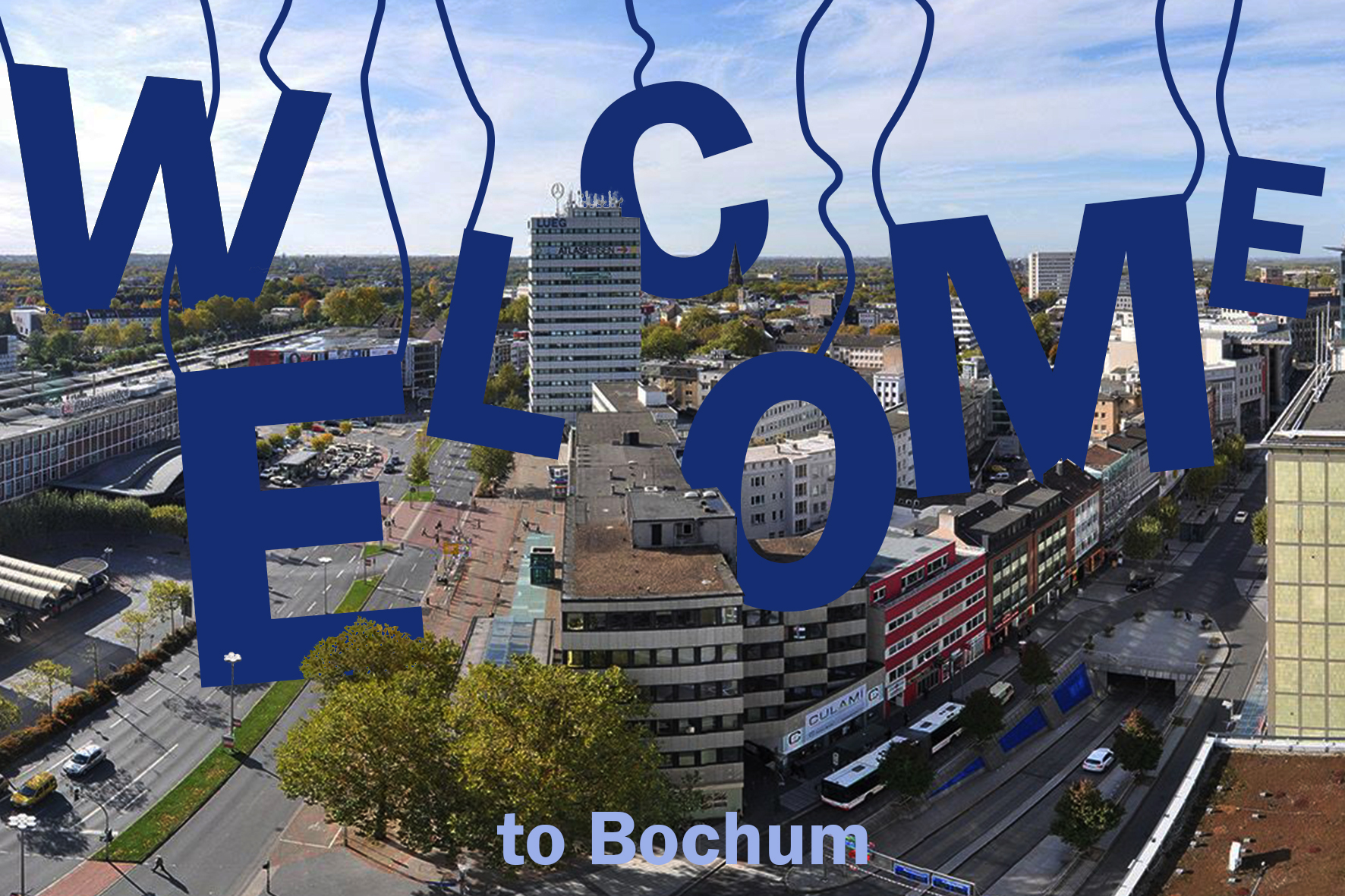 The council meeting between the 2016 congress in Tolosa and the 2020 congress in Bali is hosted by the Fidena festival in Bochum, Germany in may 2018.
Dates
The meeting takes place from Sunday, 13th (arrival on the 12th or earlier) until Wednesday 16th (departure on the 17th or later) during festival FIDENA in Bochum, Germany.
The Executive Committee meeting is scheduled on May 12th.
Venue
RuhrCongress
Stadionring 20
44791 Bochum
Germany
See it on Google Map
Fees
475 € registration until May 1st 2018
The Congress fee includes
all Conference documents,
simultaneous translation in German, English, French,
four coffee breaks and four lunches,
tickets for five selected evening shows of festival FIDENA (12th-16th), partly by bus shuttle,
free entrance to the festival center with late night shows, welcome and farewell party.
Airports
The nearest and most comfortable airport is Dusseldorf (DUS). To Bochum it takes 30 minutes by train. The so-called "Skytrain" brings you to the airport station every 3 minutes.
Cologne/Bonn (CGN) is 90 minutes to Bochum. The airport is well connected with Cologne mainstation.
There are some good and cheap connections coming from the East or the North to Dortmund airport (DTM), takes 30 minutes by bus to the station plus 10 minutes by train. The bus only goes once per hour.
Hotels
We have chosen hotels in different categories from luxury "Renaissance", directly beside the RuhrCongress over middle class and more simple accommodation. All infos are in the hotel booking form.
Program
Each day from 12th to 16th we will visit one evening performance of festival Fidena. The festival takes place in Bochum, but also in the neighbour cities Essen, Herne and Hattingen.
The registration includes a ticket package for the following evening performances of the FIDENA festival:
12.05. The Ventriloquist Convention – Gisèle Vienne /Puppentheater Halle (FR/DE)
13.05. Arde brillante en los bosques de la noche – Mariano Pensotti (ARG)
14.05. Coulrophobia – Pickled Image (UK) OR Solance, Uta Gebert (DE)
15.05. 23 viewpoints about conflict, Worst Case Scenario (ISR) OR Solance, Uta Gebert (DE)
16.05. Versailles Reloaded – Die Pyromantiker (DE)
In addition, you get free access to the late programme at the festival centre with gastronomy, parties and small performances.
Optional Extras (free of charge)
16.05. Sightseeing tour by bus in the afternoon to the Jahrhunderthalle in Bochum (see picture above) and to the UNESCO World Heritage Zollverein Coal Mine in Essen. Please register before.
17.05. Day trip to the museum for puppet theatre culture in Bad Kreuznach. The museum offers an journey of discovery through the world of puppet theatre on 700 m2. Please register before.
Therefore we will offer bus shuttles. Who likes and still has some power left can finish the day in the festival center with latenight program and parties.
Invited shows and artists (changes reserved)
Sightseeing
Once the uncontested heart of Germany's economy, the Ruhr region was formed by the coal and steel industries and is currently going through a structural transformation, which makes it one of the most dynamic regions in Europe. About 5.3 million people live in the Ruhr, the third-most-populous metropolitan region in population in Western Europe after London and Paris – ahead of greater Berlin.
The Ruhr region is famous for its industrial architecture. On our way to the evening shows we will pass and – as time allows – visit two of the most spectacular spaces: UNESCO World Heritage Site "Zollverein" in Essen and "Jahrhunderthalle" in Bochum. Both huge industrial monuments nowadays host theatre, festivals, concerts and museums.
The venues of festival FIDENA also present some of these industrial architectures like "Henrichshütte" in Hattingen or "Flottmann-Hallen" in Herne. The main theatres in Bochum and in Essen are beautiful buildings, too.
For those coming from far away we can offer different sightseeing programs and day trips on their own costs. The Dome in Cologne of course is worth a visit. Or the famous "Folkwang Museum" in Essen. Maybe you wish to visit a ballet of Pina Bausch, they still show some in Wuppertal nearby. There is the "German Football Museum" in Dortmund and the "German Mining Museum" directly in Bochum.
The month of May is the perfect period for visiting Germany. Not too hot in general, but you can already have a good German beer outside.
Contact
Helene Ewert will be happy to answer any questions and help with visa formalities: unima2018@fidena.de