The following are the 2020 posters available in different languages.
If your language is not yet available, ask us with the form below.
---
Maryam Samaan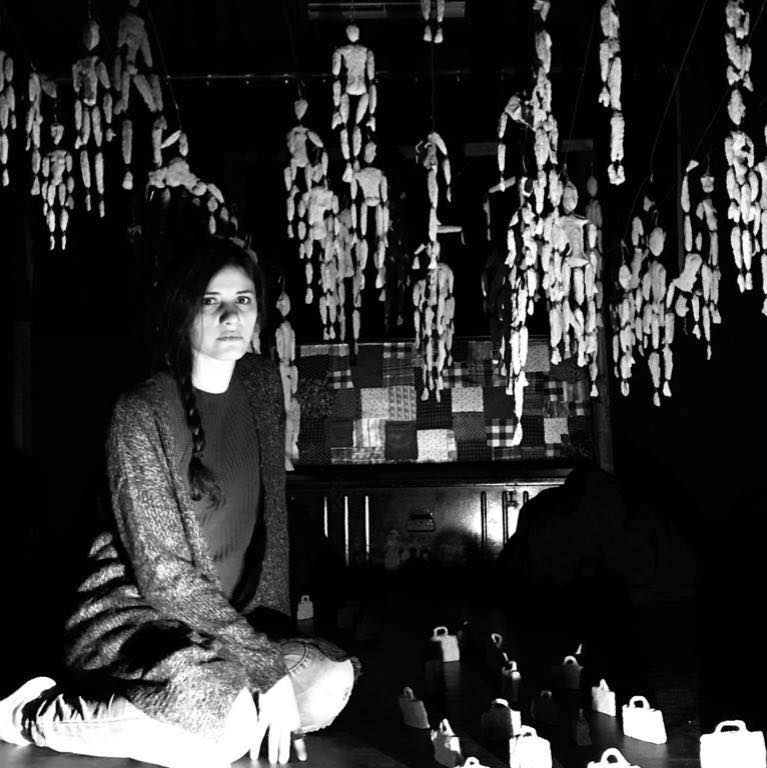 Born in 1984 in Damascus, Syria, Maryam Samaan practises plastic and scenic arts. A graduate in painting from the Damascus Fine Arts and in scenography from the Damascus Higher Institute of Dramatic Arts, she came to France in 2009 to continue her theatre studies at the Sorbonne Nouvelle – Paris 3 University and at the EESAB in Rennes in design. She went to Lebanon between 2016 and 2019 to work in refugee camps with and for children, offering puppet shows, workshops and an exhibition of drawings. Maryam Samaan has been back in France since late 2019.
Instagram: https://www.instagram.com/maryamsamaan/?hl=fr
Facebook: https://www.facebook.com/maryam.m.samaan
Our stories have more than a beginning, much more than a destiny  

Some of them remain suspended and motionless, while others have fallen away without any explanation 

But there are always those that continue to sway in the void to create movement.

قصصنا لها أكثر من بداية وأكثر بكثير من مجرد مصير

بعضها ظلًّ معلقًا بلا حراك، وبعضها الآخر سقط تدريجياً دون أي تفسير.

لكن هناك دائمًا أولئك الذين يواصلون التأرجح في الفراغ لإنشاء الحركة

Maryuam Samaan