RésiliArt#06 – 2020, July 27th – 15h30 (IST) / 12h (CET)
Language: English // Asia, Oceania, Middle-East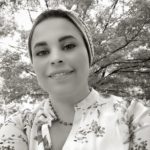 Amira Soliman Mohammed, Egypt
PhD in theater history puppets and traditional preservations, UNIMA-Egypt consultant
Egyptian Artist and art consultant, exhibition curator, master in traditional theater and folklor. Member of MOMA and founder of Mentasphere association for fine arts and mental health. Winner of Prof. Rakhawy award in creative arts for mental health-kasr Alainy hospital for mental health 2019.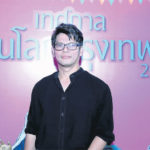 Nimit Pipithkul, Thailand
Artistic Director / Producer Harmony World Puppet Festival, Semathai Marionette Foundation Founder, Director of the Performance Art and Culture
Interested in Develop Community Theatre and Build up Youth puppet Community Thailand to corrected or of the puppets Youth around Thailand and makes the platform of puppet festival started in the local area name Harmony puppet festival in 2013 and this festival development to the Harmony World puppet Festival in 2014 and set up to be the Festival online in 2020 after the Covid 19 situation. Lecturer, Cultural Management Course.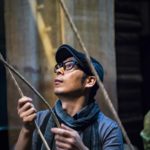 Jo Hyunsan, Korea
President of Korean Puppetry Association, Director of ArtstageSAN (puppetry troupe), Board members of Unima Korea
He is a puppeteer, actor, director, and co-founder of ArtstageSAN-a puppetry troupe which was founded in 2001. He created shows based on puppet and object theatre, especially with ball-jointed puppetry. He created "Dallae Story" in 2008 that has toured over 20 countries and was awarded Best Performance by Titirijai in 2009. Since 2013 he has expanded his area to the street arts with big sized puppets and objects, such as "Fairy and the Woodcutter", "Alice in Wonderland". He also plays the main character as an actor in his show "His Day". He has been president of the Korean Puppetry Association since 2016, and recently designated as an artistic director of Chuncheon Municipal Puppetry theater.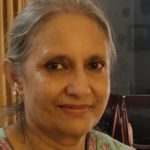 Ranjana Pandey, India
Editor and Publisher of SUTRADHAR, President Unima India and Councillor in Unima Internationale, member of different national and international committees
Ran many Development Communication Projects using Puppetry on Family Planning, Inclusion of Intellectually Challenged Children, Management of Disability, Violence Against Women, Adult Education and Environment. Editor and Publisher of SUTRADHAR an E-Magazine on the Puppet Arts brought out by Unima India. In UNIMA, member of Asia Pacific Commissions for Preservation of Puppetry Heritage. Member Committee for Puppetry at Sangeet Natak Akademi (In"dia), Member Committee of Ministry of Culture for approval of grants to Performing Arts (Govt. of India). Presently on the faculty of several Teacher Training Institutes. Trainer to Primary School Teachers in using Puppets in the Classroom. Puppets in Therapy Puppets in Special Education. Teaching Masters program in Traditional forms of communication and Development Communication at Jamia Milia University, New Delhi, India.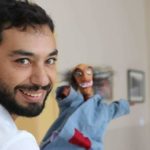 Mohamed Sirag, Morocco
Actor and theater director.
Born in Rabat in 1980. He specializes in puppet industries, making and moving, graduated from the Institute of Media and Media Services in Casablanca in 2007. Then, he devoted himself to work in theater in the region of Taounate, where his family resides. In 2014, he founded the Moroccan Puppet Arts Society, where he was able to create the first center unima in Morocco, through which he presented live art shows for puppet arts, and he is currently working on a project to enrich street arts by presenting traditional performances that use puppet arts, shadow imagination and the Wonder Box as a medium to activate public squares in The streets of Rabat in MoroccoMohamed Sirag is an actor and theater director. Born in Rabat in 1980.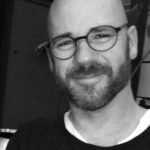 Michael Barlow, Australia
Puppeteer and director.
He is the associate Director of Spare Parts Puppet Theatre in Perth, Western Australia, where he has worked since 1992 as a puppeteer, writer, director and trainer.He is a past member of the UNIMA Australian committee.
Due to technical issues, the list of panelists may be changed on the day of the debate.

Next round tables
August 3rd: Round table in Chinese (Asia-Pacific area)
The round tables will be proposed live on Zoom and Facebook Live. They will be accessible after on You Tube.
To stay informed and to register, please log in:
www.unima.org/en/newsletter
www.facebook.com/unima.internationale
www.facebook.com/ResiliArtUnima
You'll receive the link to join the round table one hour before the meeting.