RésiliArt#4 – 2020, July 13th – 12:00 (UTC+3 – Moscow time) / 11:00 (CET)
Language: Russian // Central Asia and Europe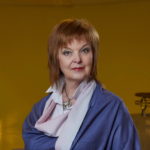 Elena Ivanova, Russia,
Artistic Director, Ivanovo Puppet Theatre
Artistic director of the Ivanovo Puppet Theatre since 1996, she directed a number of puppet theatre productions across Russia. Pedagogue, organiser of the International Puppet Festival "Muraveinik" (Anthill), President of UNIMA Russia, Honored Artist of Russia. http://www.ivkukla.ru/persons/elena-ivanova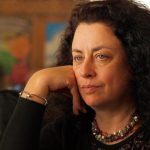 Kalina Wagenstein, Bulgaria,
Director, ArtOffice Sofia Foundation
She has worked for the Bulgarian News Agency, the National Film Centre and the National Film Archive. She has been the Bulgarian representative at the EURIMAGES Fund of the Council of Europe. In 1999 Mrs. Wagenstein took the lead of the Sofia office of the Swiss Cultural Programme in South-Eastern Europe and Ukraine. In 2007 she created the Art Office Foundation. It was registered as a non-profit organization in public benefit engaged with promotion and circulation of performing arts, working with Bulgarian artists and their artistic production in the country and abroad. IETM and EEPAP member. http://artoffice.bg/eng/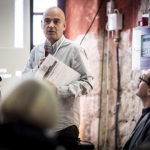 Petar Todorov, Bulgaria,
Artistic Director, Pro Rodopi Art Centre
Theatre director, MA graduate of National Theatre Academy in Sofia. His career includes creation of over 30 puppet, drama, visual and physical theatre productions at various theatre companies across Bulgaria and abroad. Currently he is Artistic director of Pro Rodopi Art Centre where he has directed and produced more than 10 productions which have been travelling all over the world. Petar has been leading many workshops of his own physical theatre method in USA, UK, Australia, various European countries etc. https://prac.biz/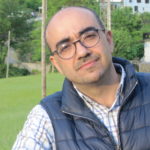 Karim Dakroub, Lebanon,
Director, Lebanese Puppet Theater, KHAYAL Association for Arts and Education
Theatre director specialized in puppet theatre and in social and educational theatre, a professor at the Lebanese University, Institute of Fine Arts. Psychotherapist, psychosocial expert. Founder and a chairman of KHAYAL Association for Arts and Education. Organizer of the Euro Mediterranean festival for Puppets Art. Director of ASSITEJ center in Lebanon, UNIMA Representative. https://www.khayal.org/en/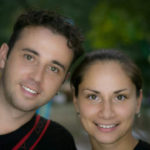 Karina Alieva-Golub, Vitaliy Golub, Ukraine,
"The White Wizard" Puppet Theatre
Independent puppeteers. Founders, artistic director and director of an independent puppet theatre "The White Wizard". Organizers of art and charity projects. Participants of international festivals and events. Karina is a head of the theatre studio for youth "Grace". https://www.facebook.com/TheatreBelyyVolshebnik/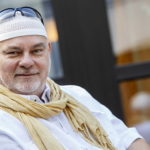 Marek Waszkiel, Poland,
Theatre Academy n/a Aleksander Zelwerowic
Professor of history of puppetry art at the Theatre Academy in Warsaw (since 1978), historien, critic, lecturer, editor. Artistic consultant of the Amber Theatre in Shenzhen (China). He was a vice rector of the Warsaw Theatre Academy, responsible for the Puppet Theatre Department in Bialystok; a head of the Bialystok Puppet Theatre and Animation Theatre in Poznań. Simultaneously he was the president of UNIMA-Poland, a member of the executive committee of UNIMA International. He published many studies on puppetry in Poland, as well as many articles about puppet theatre in all over the world. www.marekwaszkiel.pl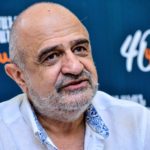 Ruben Babayan, Armenia,
Artistic Director, Yerevan Puppet Theatre
Artistic director of the Yerevan State Puppet Theatre, professor, head of the Acting and Directing department in Yerevan State Institute of Theatre and Cinematography, vice president of UNIMA Armenia. Honored Artist of Armenia. Participant and owner of the awards of international festivals and events in not less than 25 countries http://www.armpuppet.am/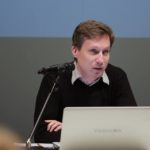 Moderator: Alexey Goncharenko,
Critic, Project Manager, Theatre Union of the Russian Federation
PhD in Art Criticism and Art History (2005). Leading specialist of Department for children and youth theatre, puppet theatre of The Theatre Union of the Russian Federation (since 2001). Has written more than 600 articles about drama and puppet theatre, that have been published in Russia and abroad.
Next round tables
July 20th: Round Table in French (Africa Area)

July 27th: Round table in English (India – Oceania – Middle East Area)

August 3rd: Round table in Chinese (Asia-Pacific area)
The round tables will be proposed live on Zoom and Facebook Live. They will be accessible after on You Tube.
To stay informed and to register, please log in:
www.unima.org/en/newsletter
www.facebook.com/unima.internationale
www.facebook.com/ResiliArtUnima
You'll receive the link to join the round table one hour before the meeting.