RésiliArt#2 – 2020, June 30th – 14:30 (ET hour)
Language: English // Americas, Europe and South Africa
Moderated by : Kristin Haverty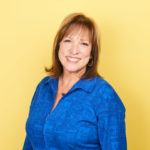 Pam Arciero, United States
Artistic Director, National Puppetry Conference, Eugene O'Neill Theater Center
Secretary of the Board of Directors, Jim Henson Foundation
Pam Arciero is a principal puppeteer with Sesame Street and has worked on many adult and children's programs. As a stage director she has directed many shows for Sesame Live among others. She has taught for the Hong Kong Academy of Performing Arts, the University of Hawaii, Sesame Street International; South Africa; remotely for Afghanistan and Bangladesh, Taipei National University of the Arts, the University of Connecticut, and California State University, Fresno. Pam also serves as the Artistic Director of the National Puppetry Conference at the Eugene O'Neill Theater Center in Waterford, CT. https://www.theoneill.org/pup
https://en.wikipedia.org/wiki/Pam_Arciero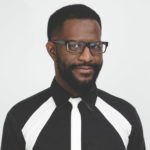 Raymond Carr, United States
Puppeteer, Director, Owner of Puppet Ninja Productions
Raymond Carr is a Jim Henson Company trained puppeteer who has been performing for more than 15 years. He has traveled to every major city in North America and parts of Europe working on multi-million dollar productions. He is skilled in state of the art animatronics, Muppet-style puppetry, motion capture digital puppetry, and traditional theatrical puppetry. Raymond is one of the main characters for the Jim Henson Company's new show, Splash and Bubbles on PBS Kids. https://www.ninjapuppetproductions.com/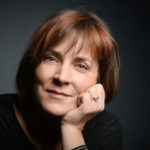 Kata Csató, Hungary
Puppet theater director, actress, cultural manager and teacher of puppet theatre
Kata Csató graduated from the Department of Cultural Organisation (specialization: theatrical) at Janus Pannonius Academy in Pécs, Hungary in 2000. In 2001 she enrolled at the Aleksander Zelwerowicz State Academy of Theatre Arts – Puppet Theatre Art Department in Bialystok and graduated in 2006 with a degree in both specializations: puppet theatre acting and directing. Since 2008 she has been pursuing a doctoral degree in liberal arts (DLA) at the University of Theatre and Film Arts in Budapest, Hungary. http://szfe.hu/oktato/csato-kata/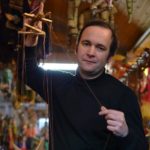 Dimitri Jageneau, Belgium
Curator of the Théâtre Royal du Peruchet | Musée internationale de la marionnette
Artistic director of the festival JEM ( European Puppet Days)
Dimitri Jageneau is the artistic director of The Royal Theatre Peruchet since 2008 (Brussels, Belgium), puppeteer, curator of the International Puppet Museum Brussels, founded in 1938), artistic director of the International Festival JEM (« European Puppets days ») since 2013, dramatist and director, author and essayist, vice-President of UNIMA Belgium french section since 2018, International UNIMA independent councillor since 2016, member of the International Commissions UNIMA Europe, UNIMA Heritage, UNIMA Communication since 2016. www.theatreperuchet.be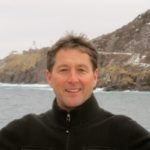 Jim Morrow (Canada)
Managing Artistic Director, Mermaid Theatre of Nova Scotia
Jim Morrow is Managing Artistic Director of Mermaid Theatre of Nova Scotia, designer, teacher, mentor and creator of many of Mermaid's celebrated productions. His tours as a performer with Mermaid have taken him across North America, the United Kingdom, and Asia. He has directed, designed, and carved the puppets for stage, film, television, parks, and industry and has created twenty-eight shows for Mermaid. www.mermaiftheatre.ca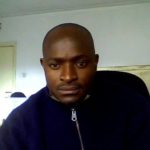 Phylemon Odhiambo Okoth
Artistic Director, Kenya Institute of Puppet Theatre (KIPT)
Phylemon Odhiambo Okoth is a puppetry/community education trainer and artistic director. He has been central to the development of puppetry in social development in Kenya and other areas of Africa. In 2004, Phylemon became the founding president of UNIMA-Kenya. In 2006, he launched the Kenya Institute of Puppet Theatre (KIPT), where he serves as Artistic Director. KIPT trains community puppeteers and seeks to increase levels of professionalism in Kenyan puppetry.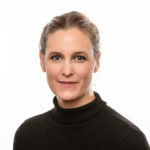 Janni Younge (South Africa)
Director of UNIMA South Africa
Janni Younge is a director and producer of multimedia, theatrical and visual performance works, with an emphasis on puppetry arts. Janni's work has been performed widely internationally in North and South America, Africa, Europe, India and the East. www.janniyounge.com/about
Next round tables
July 6th: Round table in Spanish (Latin America and Europe Area)

July 13th: Round table in Russian (Central Asia – Europe Area)

July 20th: Round Table in French (Africa Area)

July 27th: Round table in English (India – Oceania – Middle East Area)

August 3rd: Round table in Chinese (Asia-Pacific area)
The debates will be proposed on different platforms, including Zoom, Facebook Live and You tube.
To stay informed and to register, please log in:
www.unima.org/en/newsletter
www.facebook.com/unima.internationale
If you are a National Center of UNIMA and you wish to organize a debate, please contact: resiliart@unima.org