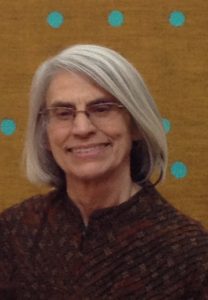 Wayang Philosophy and Puppetry in Indonesia, Hindu, Islam, Christianity, Buddhism
Kathy Foley
Wayang on Java has long been used to teach spiritual values. The religion changes but valuation of wayang performance to impart teaching remains. Traces of Javanese/Sundanese wayang's Hindu-Buddhism remain embedded in repertoire and the lore of the great Indian culture bringer Aji Saka. The Islamization in the fifteenth to seventeenth centuries is exemplified in the stories of the Nine Islamic Saints (Wali Songo), especially Sunan Kalijaga, the "saint of the stage" who is said to have converted Java to Islam using wayang. Post-colonial experiments include Christian wayang wahyu ("revelation" wayang) telling Bible tales; Buddhist wayang buddha sharing jataka (previous lives of the Buddha); and revivalist-Islamic wayang sadat, sharing Islamic interpretations of the Wali Songo dakwah ("invitation"/proselytization).
Puppetry with philosophical-spiritual dimension crosses religious boundaries and dalang (puppet masters), see wayang as a vehicle of  teaching (tuntunan) as well as entertainment (tontonan), allowing audiences to receive teachings—be they, Hindu, Muslim, Christian, Buddhist, pre Buddhist Austronesian belief in spirit siblings and today ecocritical environmentalism. As fundamentalist of all faiths internationally have increasingly faced off since the 1980s, debates about religious sources and uses of wayang have intensified. Wayang continues as a tool of religious cultivation, but which philosophy owns it and who can use it?
BIOGRAPHY
Kathy Foley is a Distinguished Research Professor of Performance, Play, and Design at the University of California, Santa Cruz and she has taught at University of Hawaii, University of Malaya (Kuala Lumpur), Chulalongkorn University (Bangkok) and Yonsei University (Seoul). She has served as President of UNIMA-USA and been a member of the UNIMA-International Research Commission and Publications and Writing Commission. She edited Asian Theatre Journal from 2005-2018 winning the ATHE award for Excellence in Editing in 2019. She was one of the first non-Indonesian to perform in the Indonesia National Wayang Festival (Pekan Wayang) as a dalang. She studied with Dalang Otong Rasta and Dalang Abah Sunarya in Bandung, West Java, Indonesia. She has presented wayang at the Smithsonian Institution (Washington, D.C.), San Francisco Asian Art Museum, Harvard University (Cambridge, Mass.), University of Melbourne (Australia), and other venues. She has curated touring exhibitions of puppets and masks of South, Southeast Asia, Korea, Thailand, and Malaysia at sites like Center for Puppetry Arts (Atlanta), the East-West Center (Honolulu), and National Geographic Society (Washington). Her work has been supported by Fulbright, Asian Cultural Council, Institute of Sacred Music/Yale University, and East-West Center (Honolulu, HI). Her publications have focused on the performing arts of Southeast Asia.