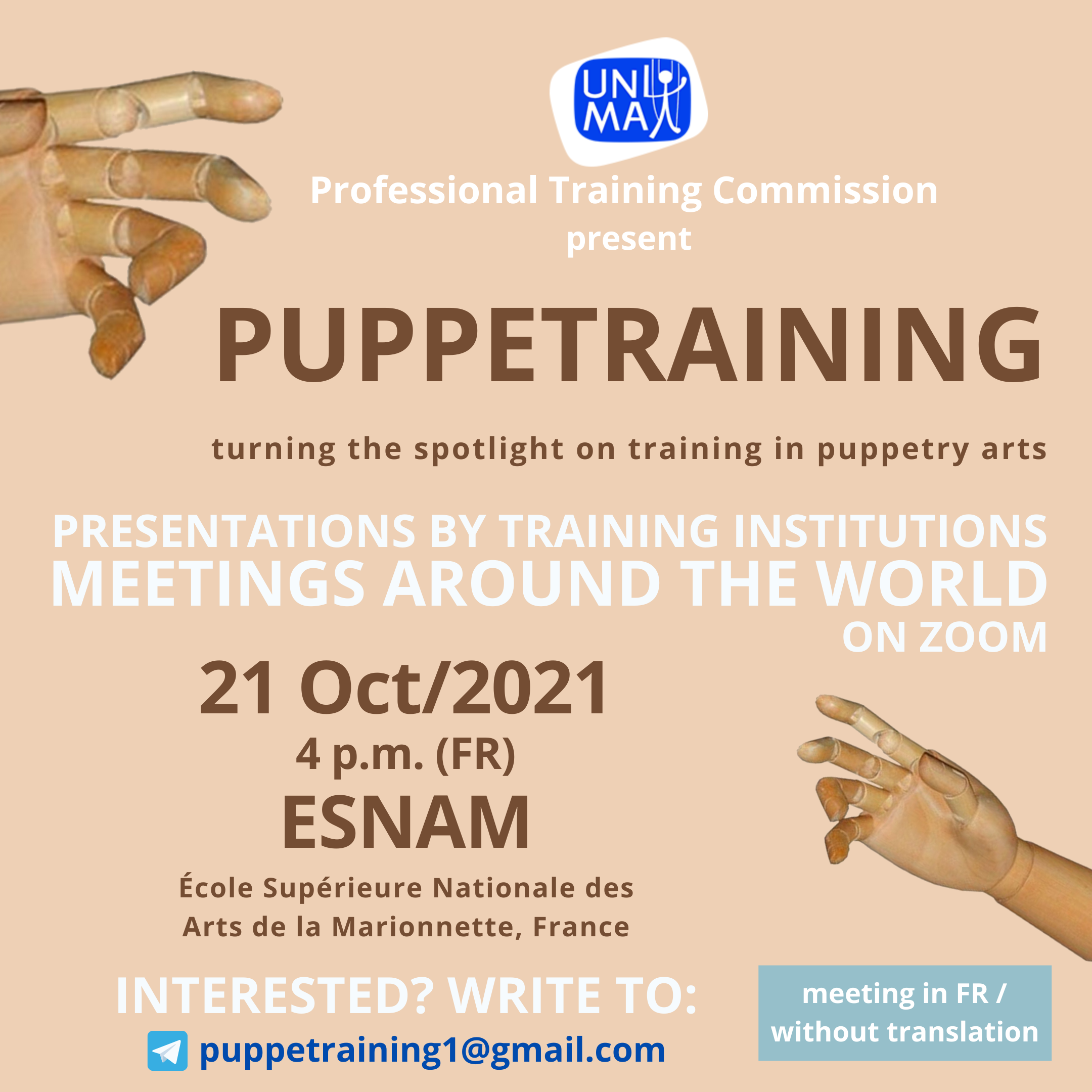 Date of creation : 1976
Principal objectives
The Commission's keywords: "exchange, meetings and encouragement".
To facilitate the exchange of teachers between schools
To encourage the exchange of students between schools
To continue international reflection on the teaching-learning and training and practice of puppeteers
To encourage meetings between international festivals and schools.
Each year, three scholarships are offered to students from diverse backgrounds to attend classes or courses offered by some of the Schools / Programmes / Puppet Training Institutes. This offer is also available to young people who are undergoing non-formal training in countries where there are currently no schools.
The list of schools and training sites is constantly updated.
Projects
The main project of the Professional Training Commission since 2014, which will be held every two years, is the International Conferences on Training that brings together artists and teachers with the purpose of discussing and exchanging ideas and experiences regarding professional training in the puppetry arts.
Annual publications of each meeting will be made.
The first International Conference on Training was held in Charleville-Mézières (France), in September 2015.
The second was held in June 2017, in Targoviste, Romania.
The third one, has taken place in Florianópolis, Brazil, in May 2019.
The fourth is planned for September 2020, in Beijing, China.
There are also plans to organize several joint projects between schools (performances, workshops) and to offer special production projects bringing together students from various countries.